Bittersuite's philosophy is one of creativity through contradiction. Art versus marketing. Agency versus deadline. Thinking versus the box. It draws its inspiration from everyday conflict, combining the industry's contrasting elements into a new and beneficial synergy that works towards a common goal. Opposites attract and the essence of our agency draws from this, combining the industry's contrasting elements of art and marketing, client and agency, Mac and PC to create a beneficial synergy. By embracing this philosophy, we are not afraid to contradict the norm and see the world from a different perspective.

The logo is a visual representation of this philosophy that illustrates the concept of duality by requiring the viewer to change their perspective and consider things from a different angle; also known as an ambigram.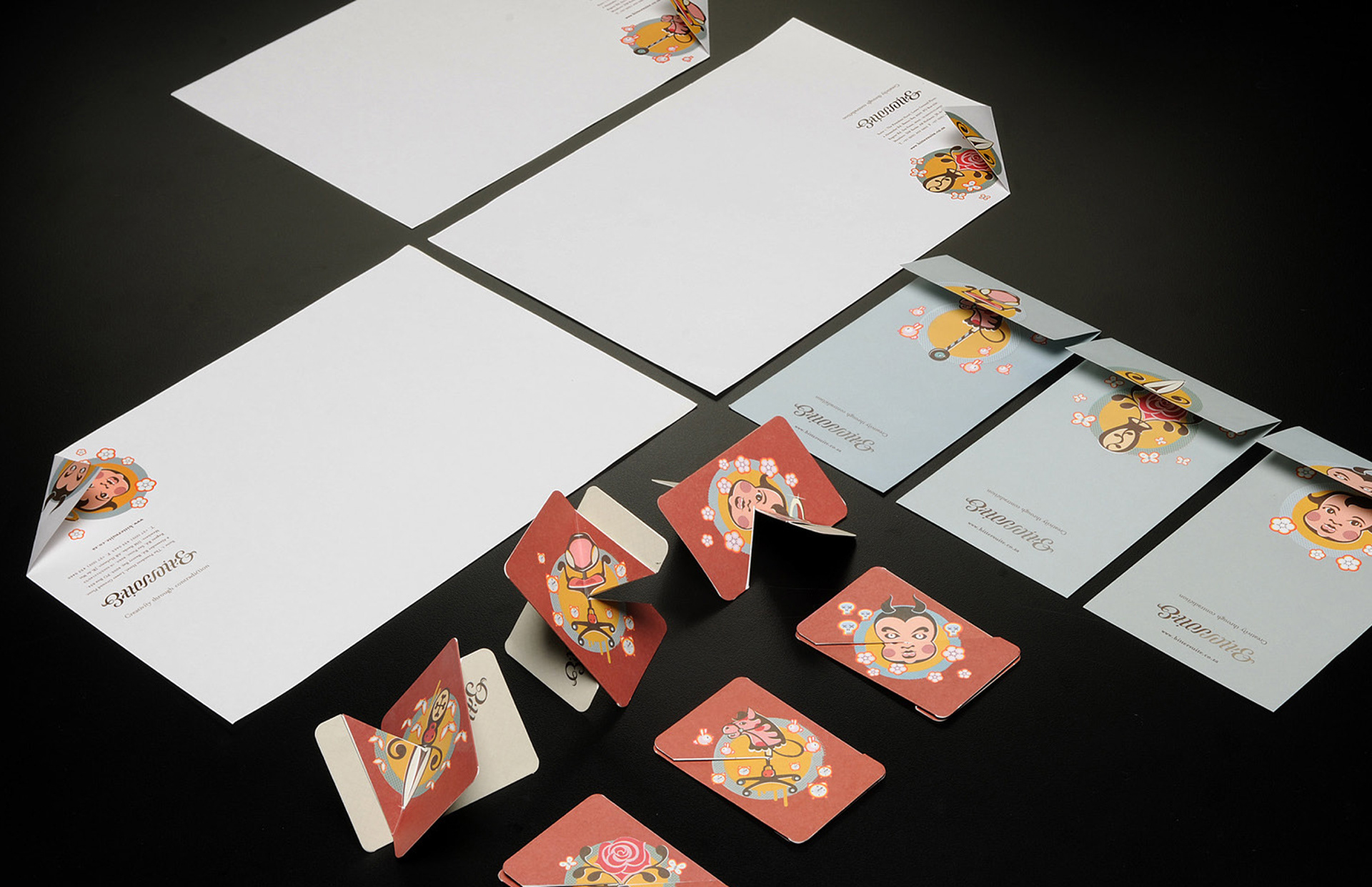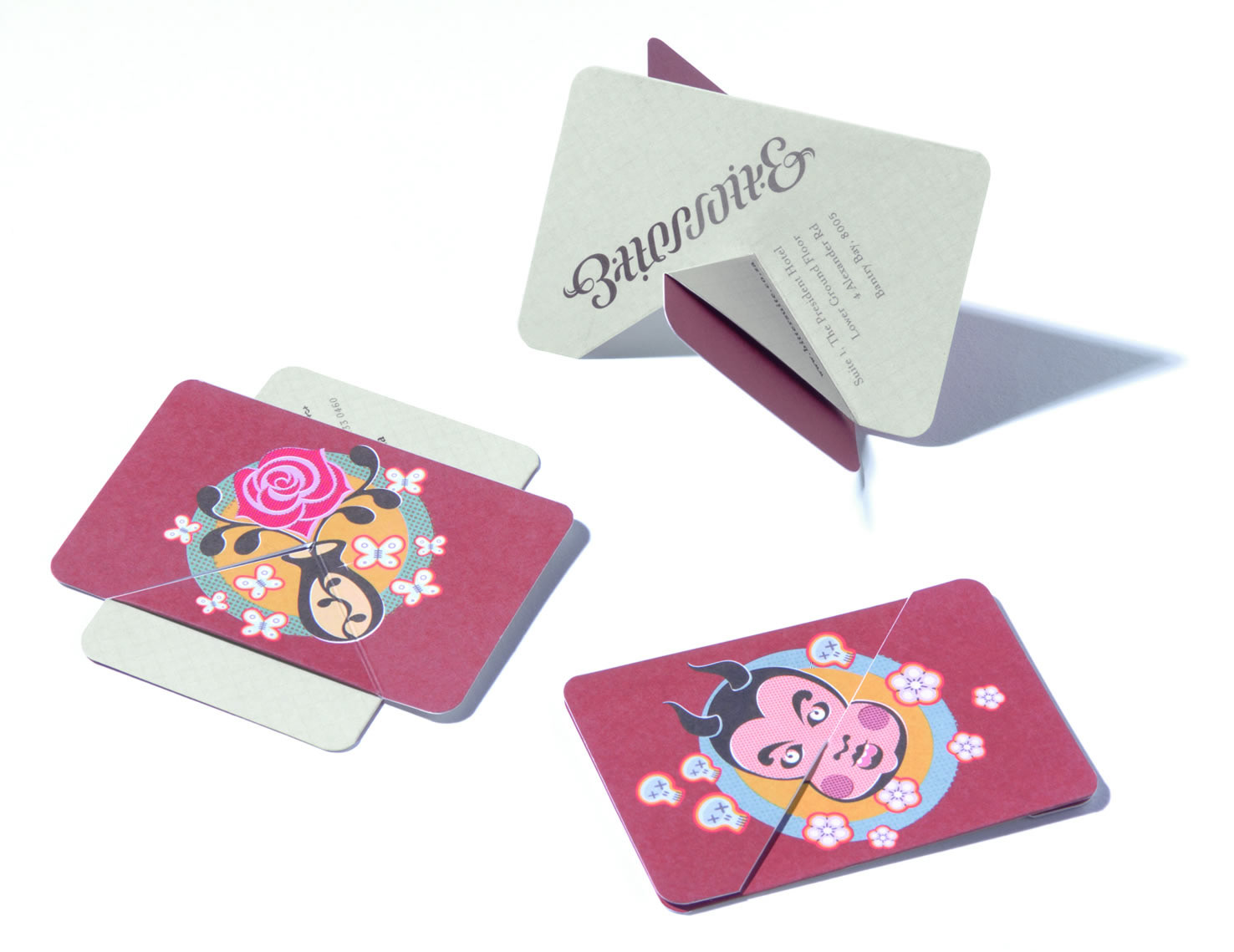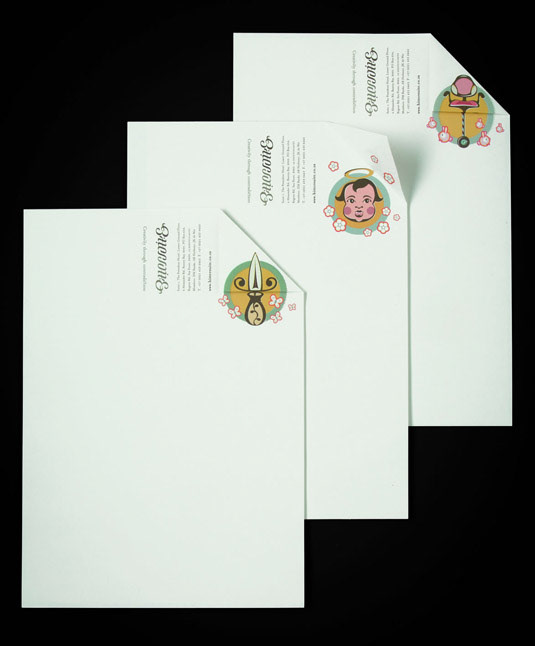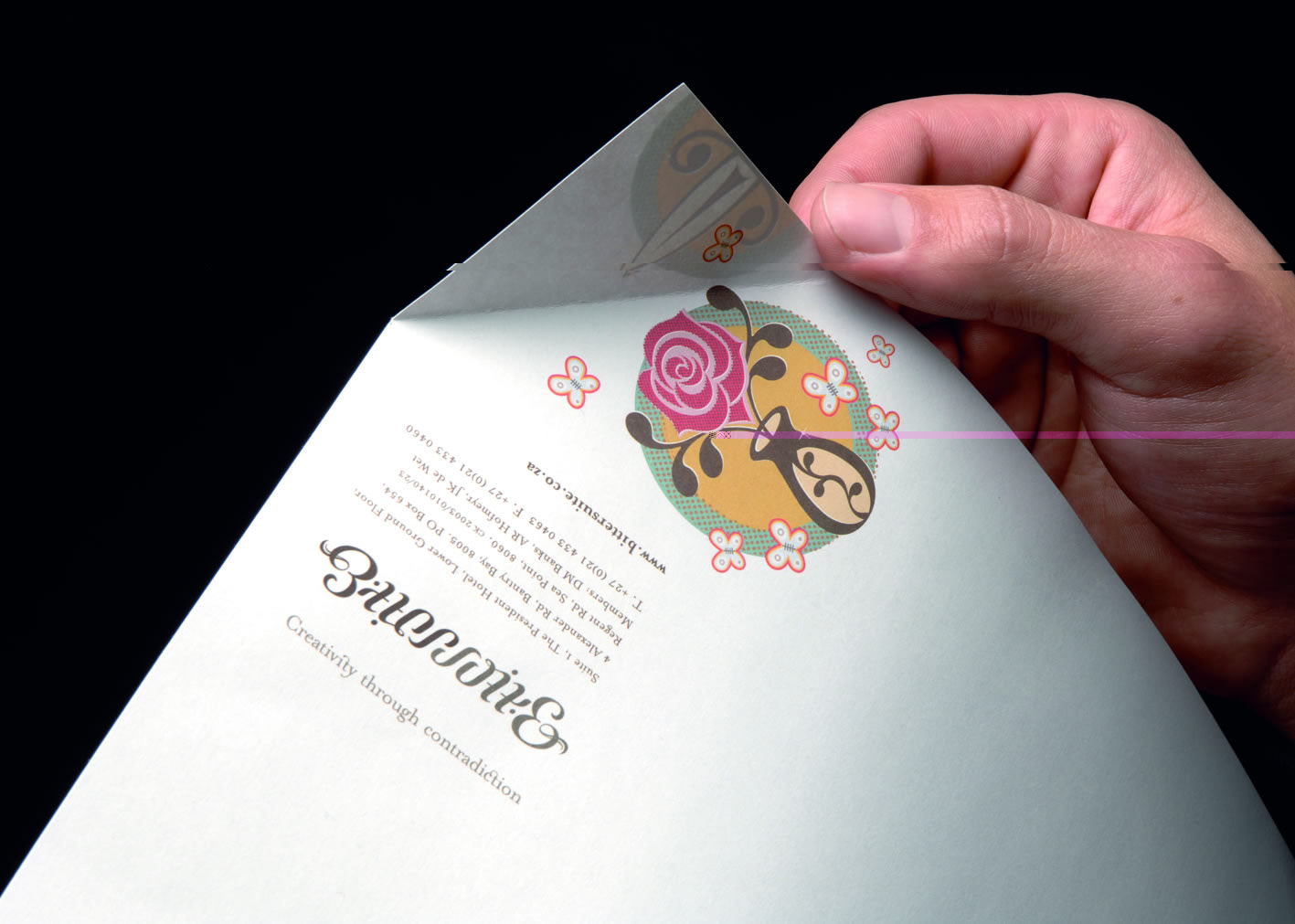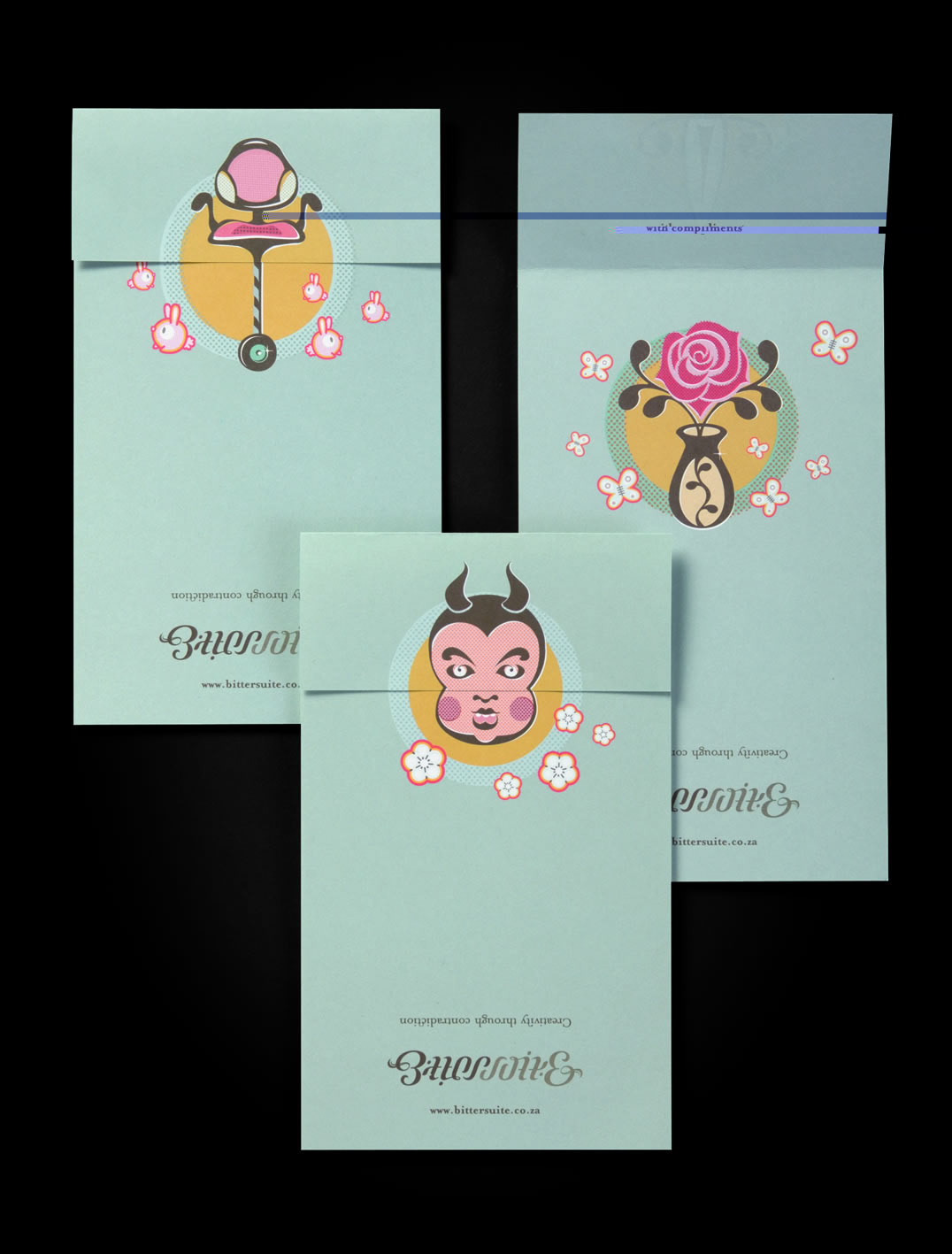 CORPORATE IDENTITY COLLATERAL:
The letterheads, business cards and all other elements of the stationary showcase three different designs used to illustrate the nature of contradiction; Good/evil, give/take, work/play.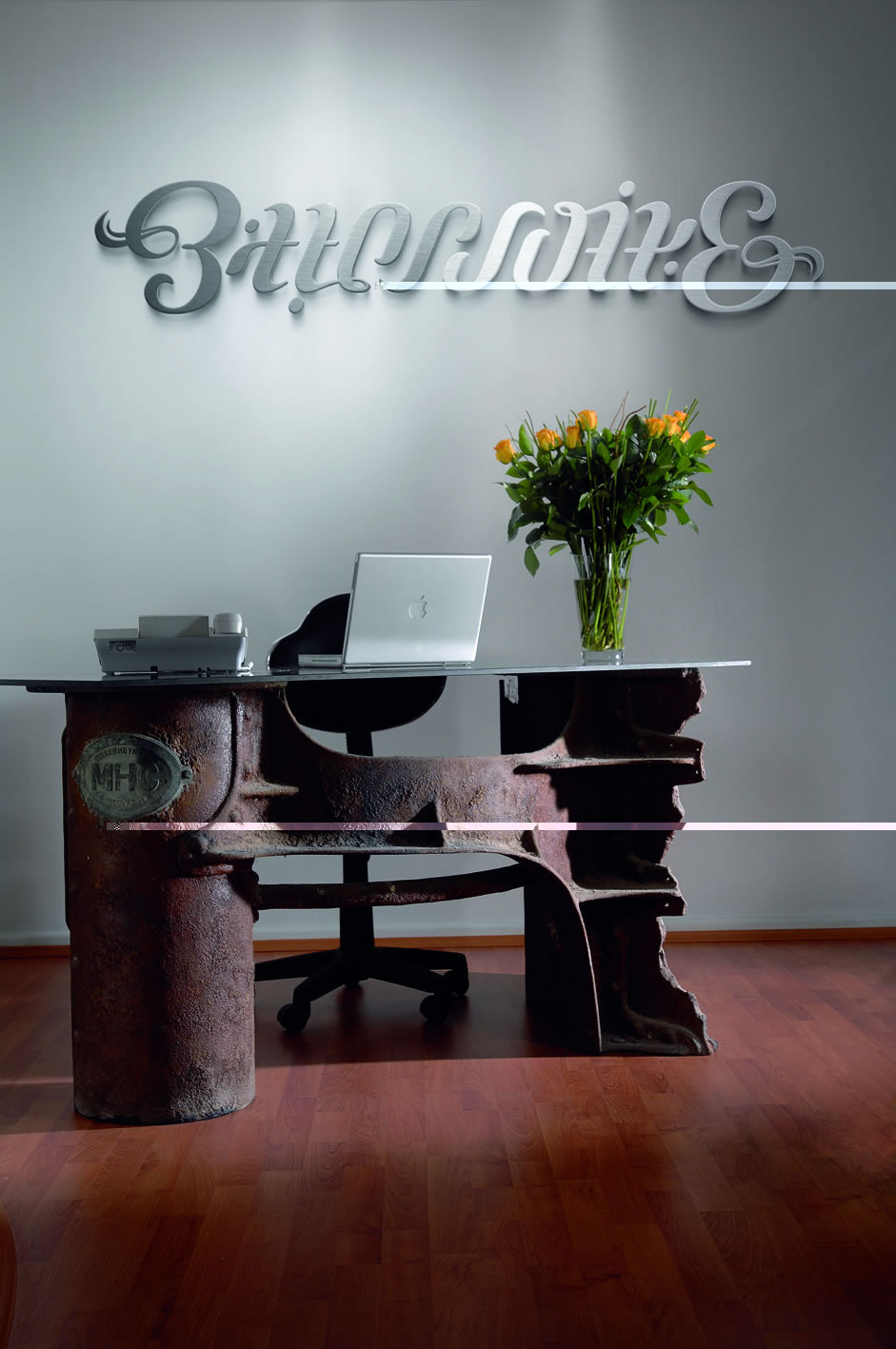 AWARDS:
Bronze Loerie Award for Logo design
Bronze Loerie Award for Corporate Identity
Silver Epica Award
CREDITS:
Designer: Michel Brink, Saskia de Jong
Copywriter: Marcel Lang
Creative Director: Andrew Hofmeyr