After trading up from a cramped office in Green Point to a brand new studio space in Woodstock, we wanted to find a way to inform clients of our new address, using nothing but a pile of our old business cards.

We decided to 'recycle' the cards, briefing a team of local artists to create a series of unique illustrations over the old card design, drawing inspiration from our move to Woodstock, the neighbourhood's unique art culture, and the Bittersuite ethos of "creativity through contradiction".

We then sent each of these one-of-a-kind business cards to one of our clients, with each card slotting into an A3 poster version of the business card illustration, with the following message: Carried away by the winds of change, we've traded in our hamster cage for a bigger, better space to create, destroy and invent with renewed inspiration in a neighbourhood where passion never sleeps.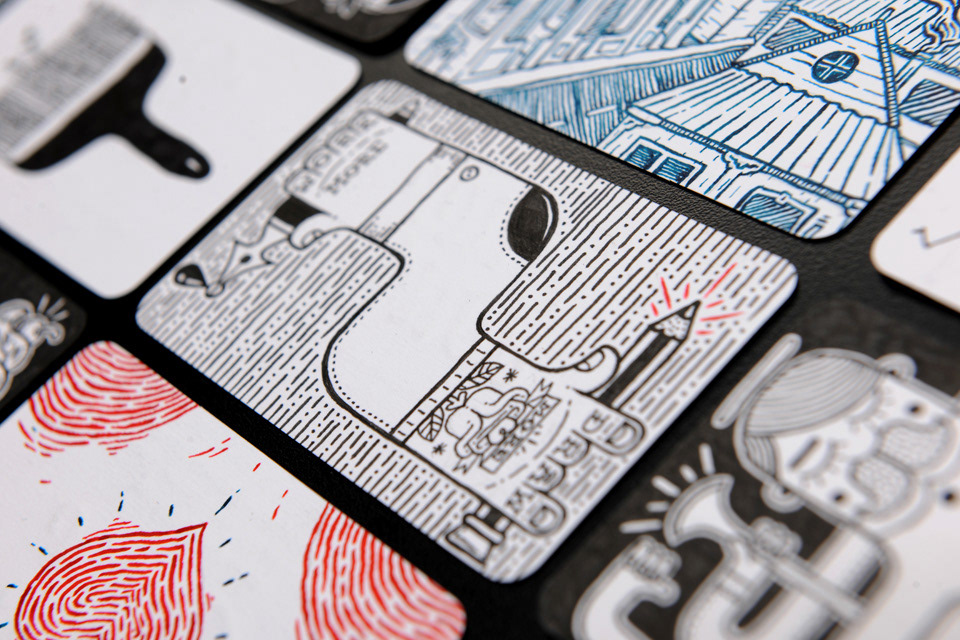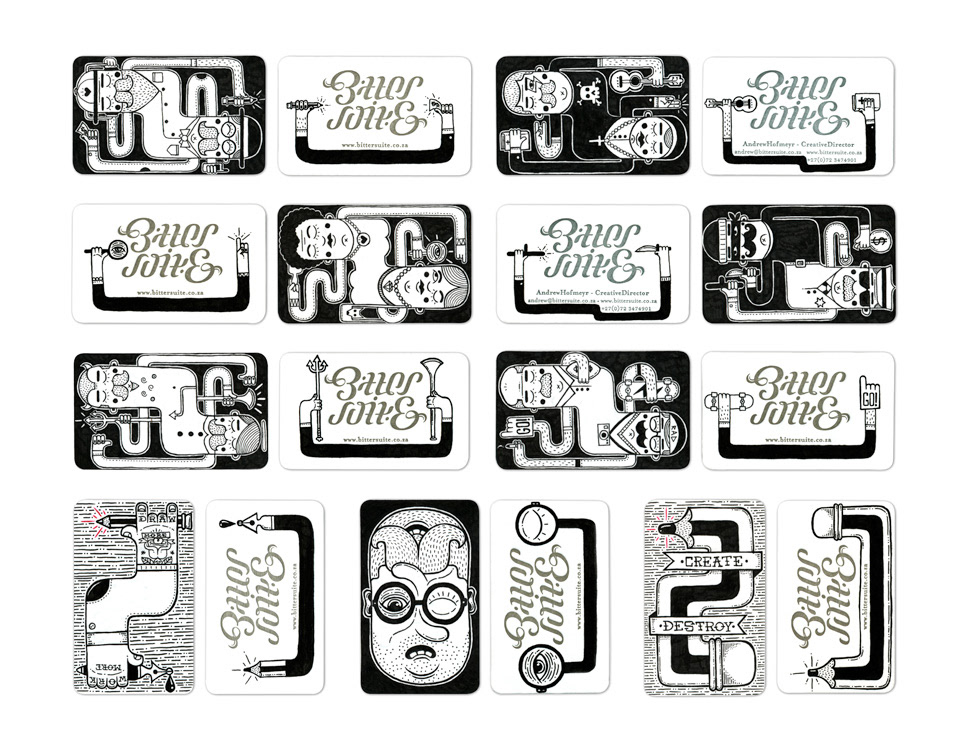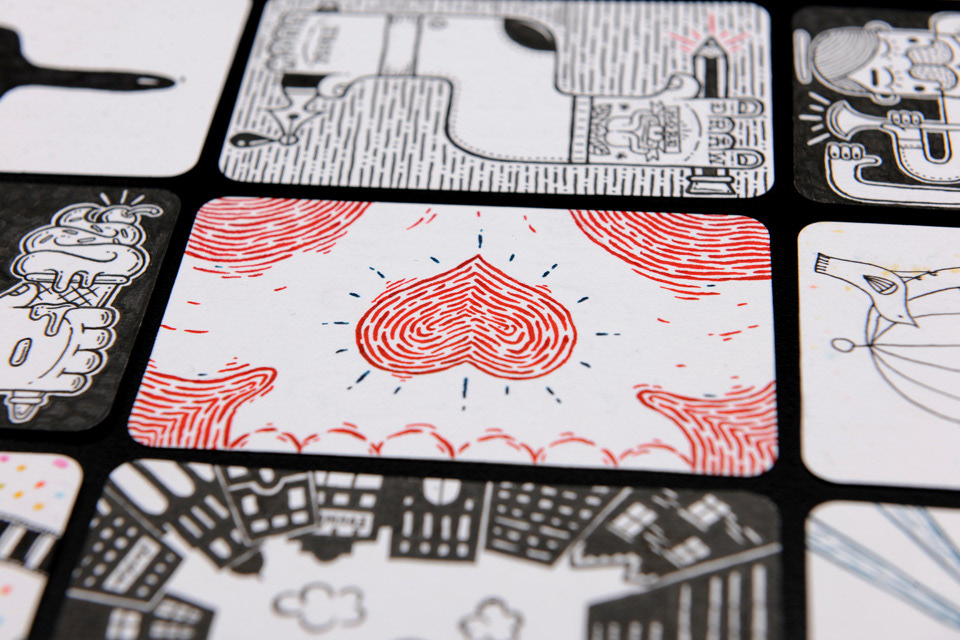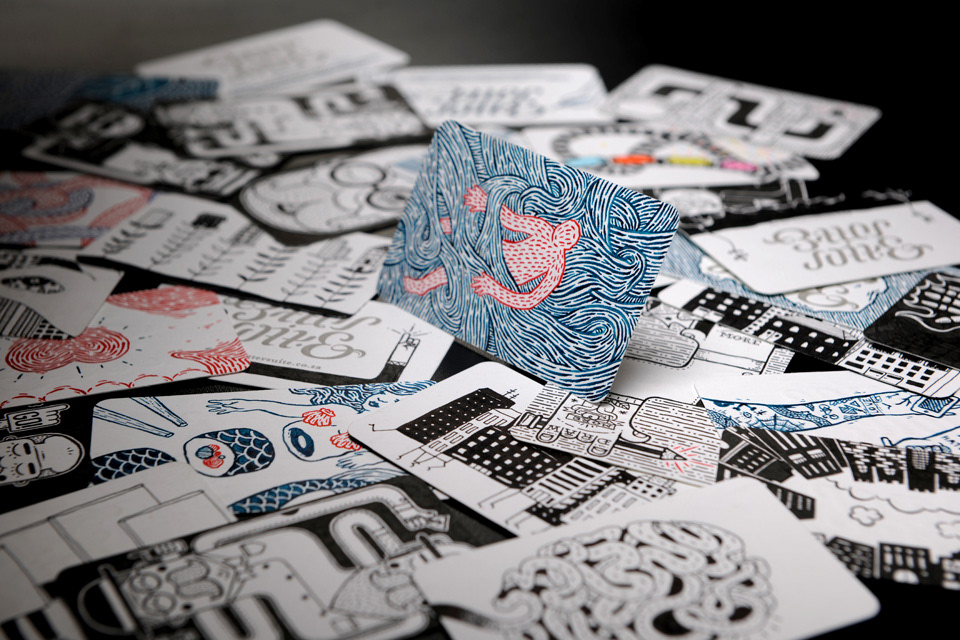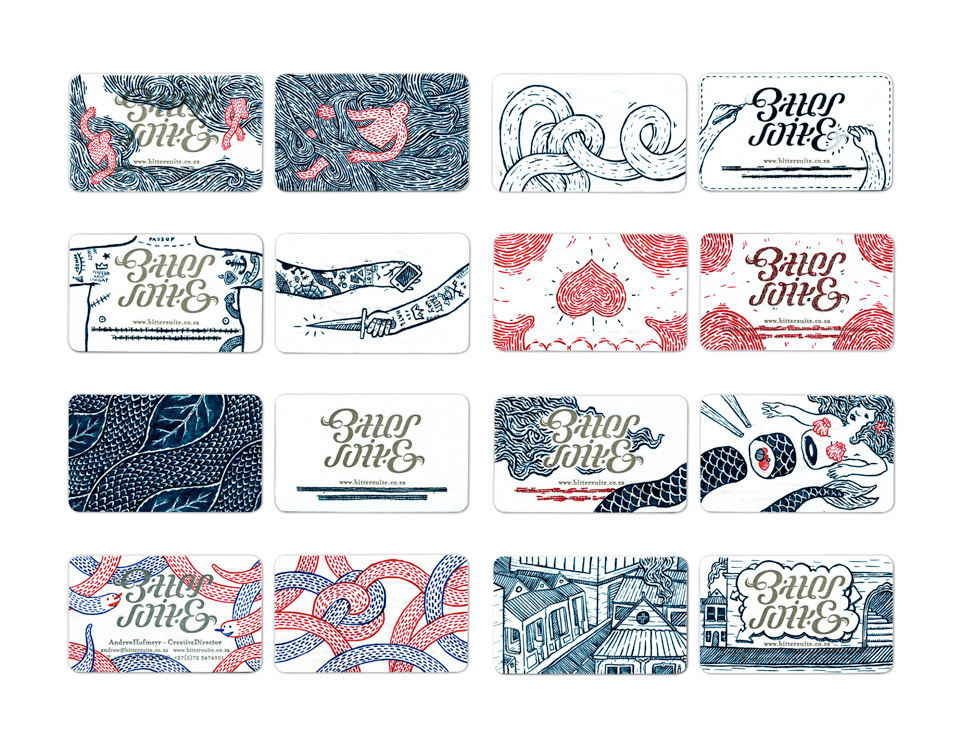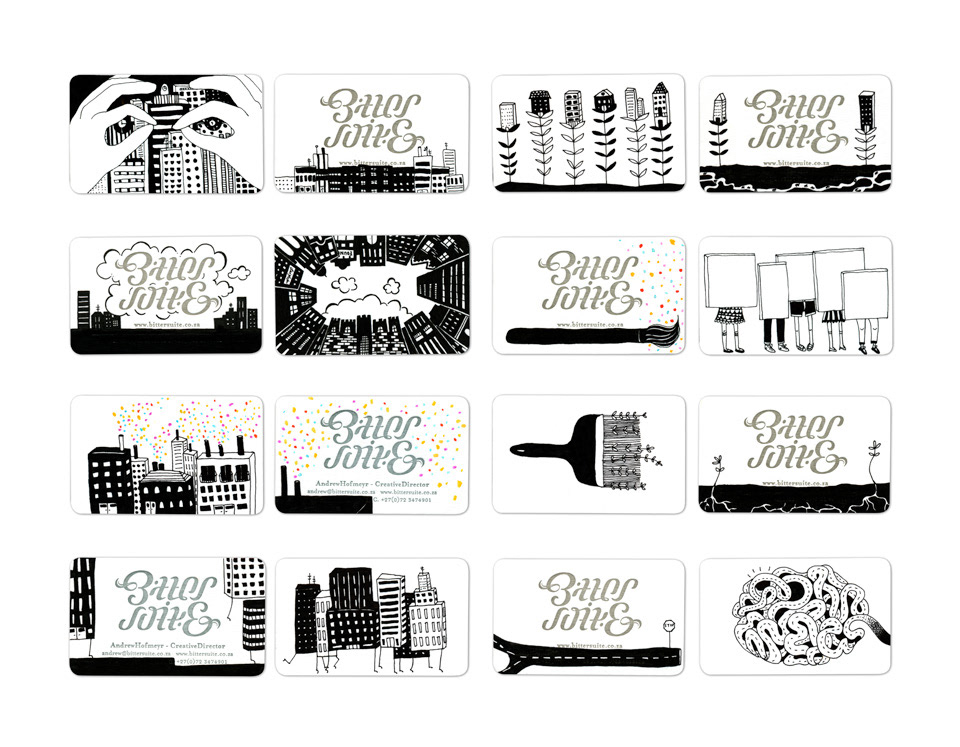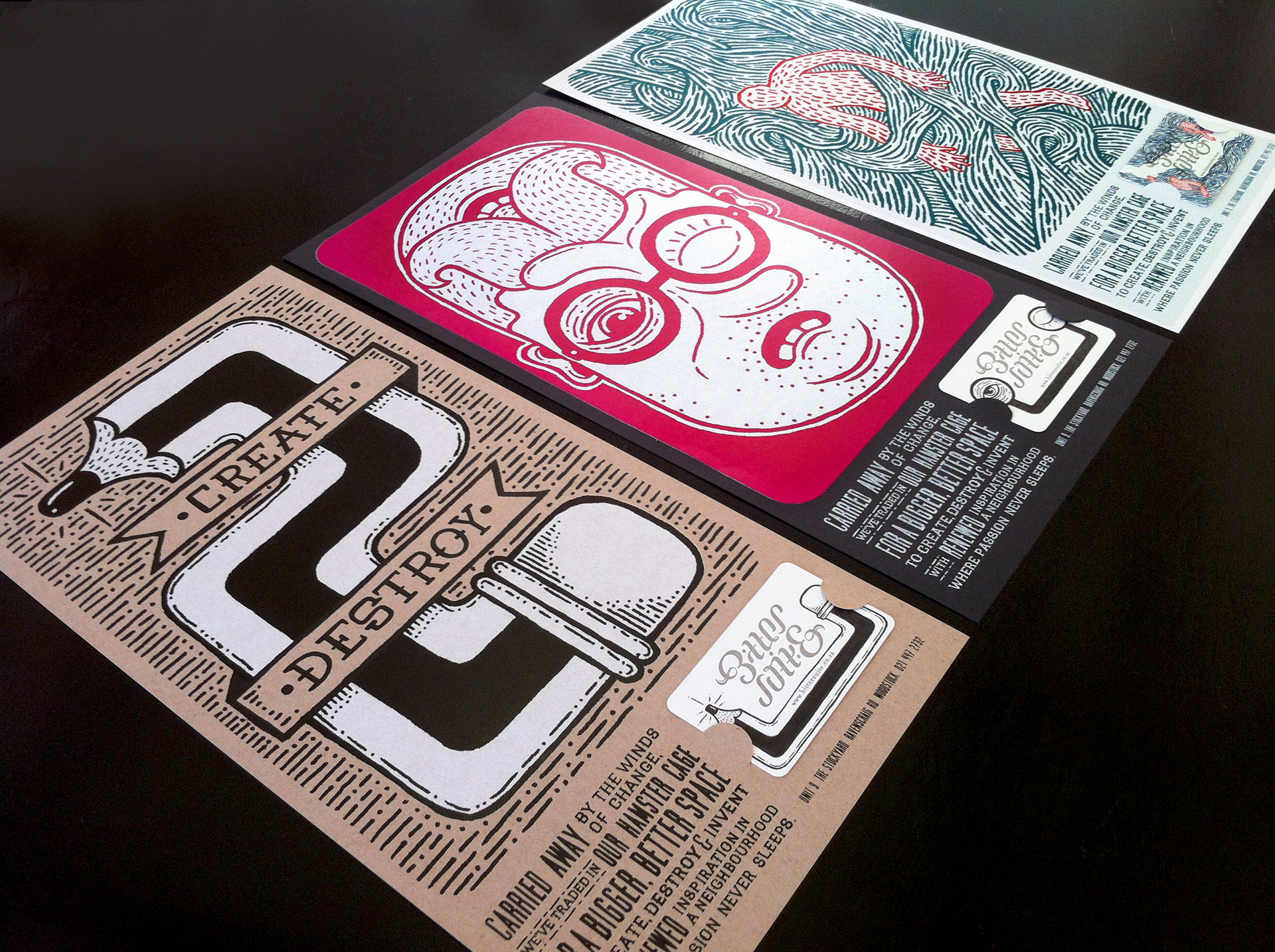 Credits:
Creative Director: Andrew Hofmeyr
Graphic Designer: Tessa Kleingeld
Copywriter: Caitlin Cloete
Illustrators: Tessa Kleingeld, Clement De Bruin, Lauren Fowler & Bruce Mackay
Awards:
Bronze Loerie Award