JACK DANIEL'S CENTRE STAGE VAP GIFTING
To link the gifts to the brand's strong music heritage we placed each gift on a stage environment with strong lighting to draw the eye to the gift.    
The limited edition gift range included an embroidered flat cap, branded whiskey glass and a compact wallet. In keeping with the brand's visual language, we created a logo lockup and custom linocut illustration of each gift item.
The gift packs generated great awareness and talk ability, which contributed towards an uplift in year on year sales.
​​​​​​​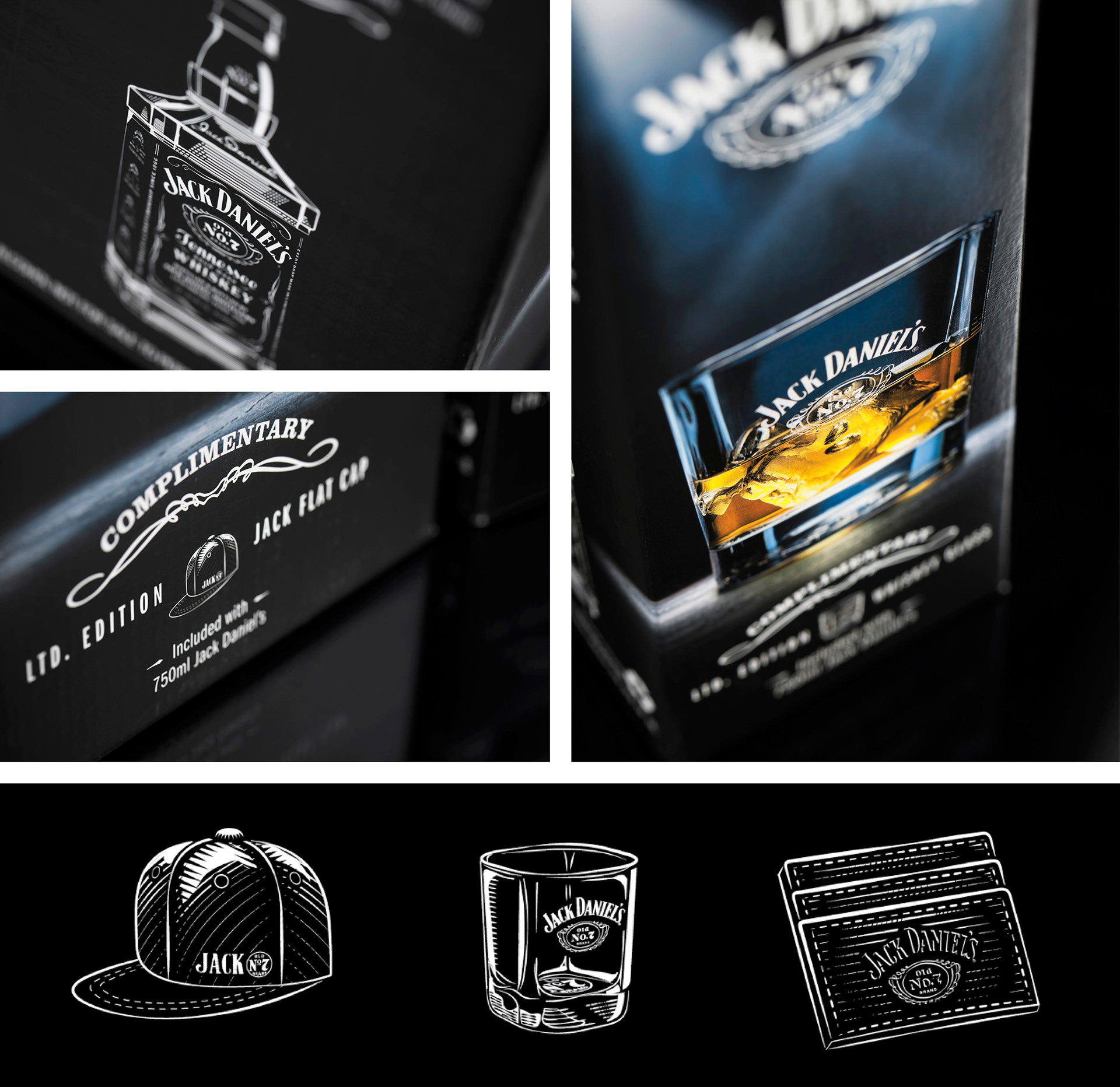 JACK DANIEL'S EXCLUSIVE COLLABORATION SKULLCANDY HEADPHONES:
Jack Daniel's is synonymous with music and has been on tour with some of the world's biggest music legends. From back stage to onstage, the recognisable square bottle was always present -  even Frank Sinatra was buried with one.
This strong music heritage lead to a world-fist collaboration between the brand and SkullCandy. So we proposed an exclusive gift pack with a pair SkullCandy headphones as a gift. With a cluttered and very competitive gift pack category, we needed to create a pack that would not only stand out, but also focus on the collaboration. That is why we treated the pack to look like packaging for the headphones instead of the usual brand focused pack. The resulted was a premium pack that disrupted on shelf and stood out amongst the competitor brands.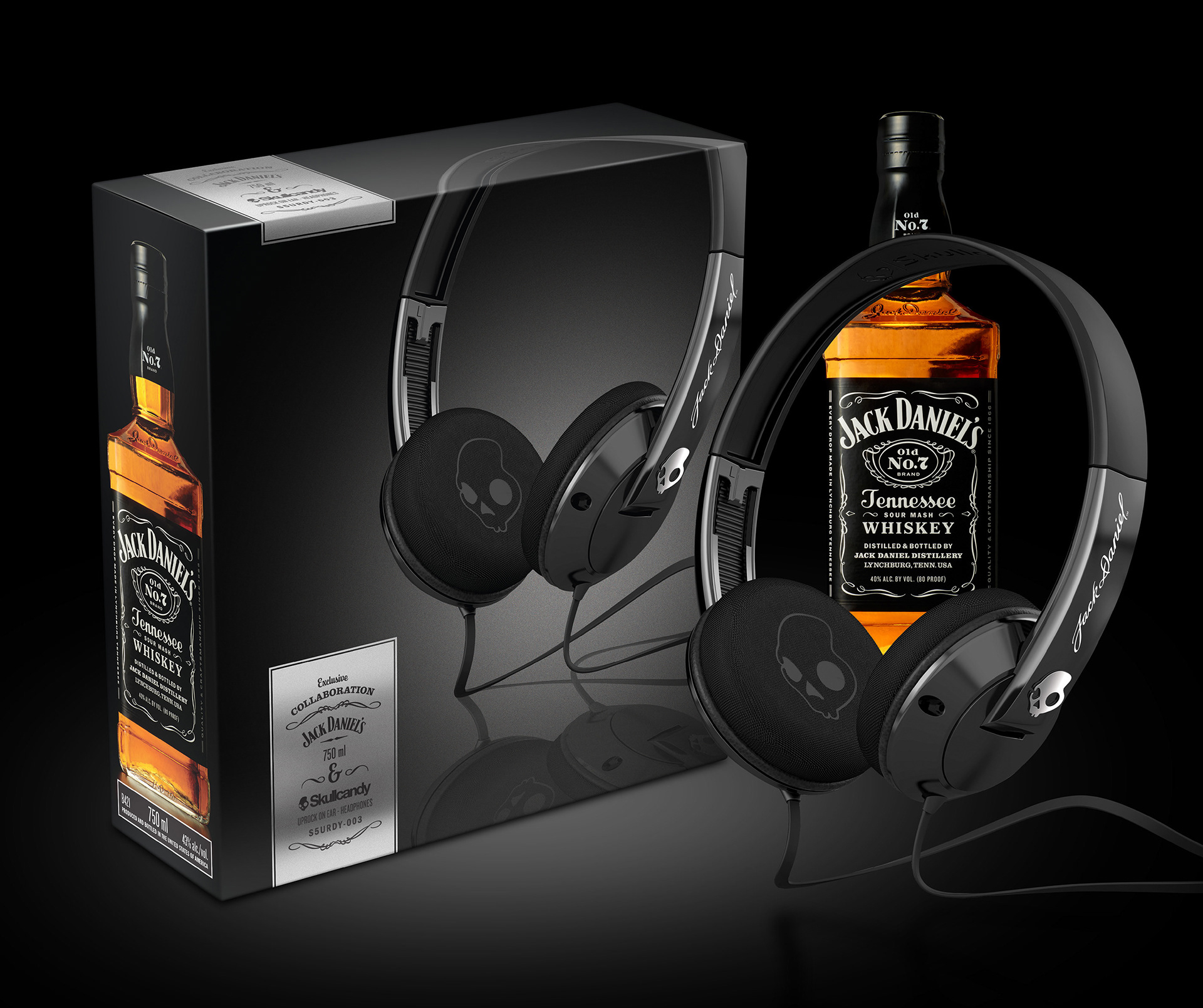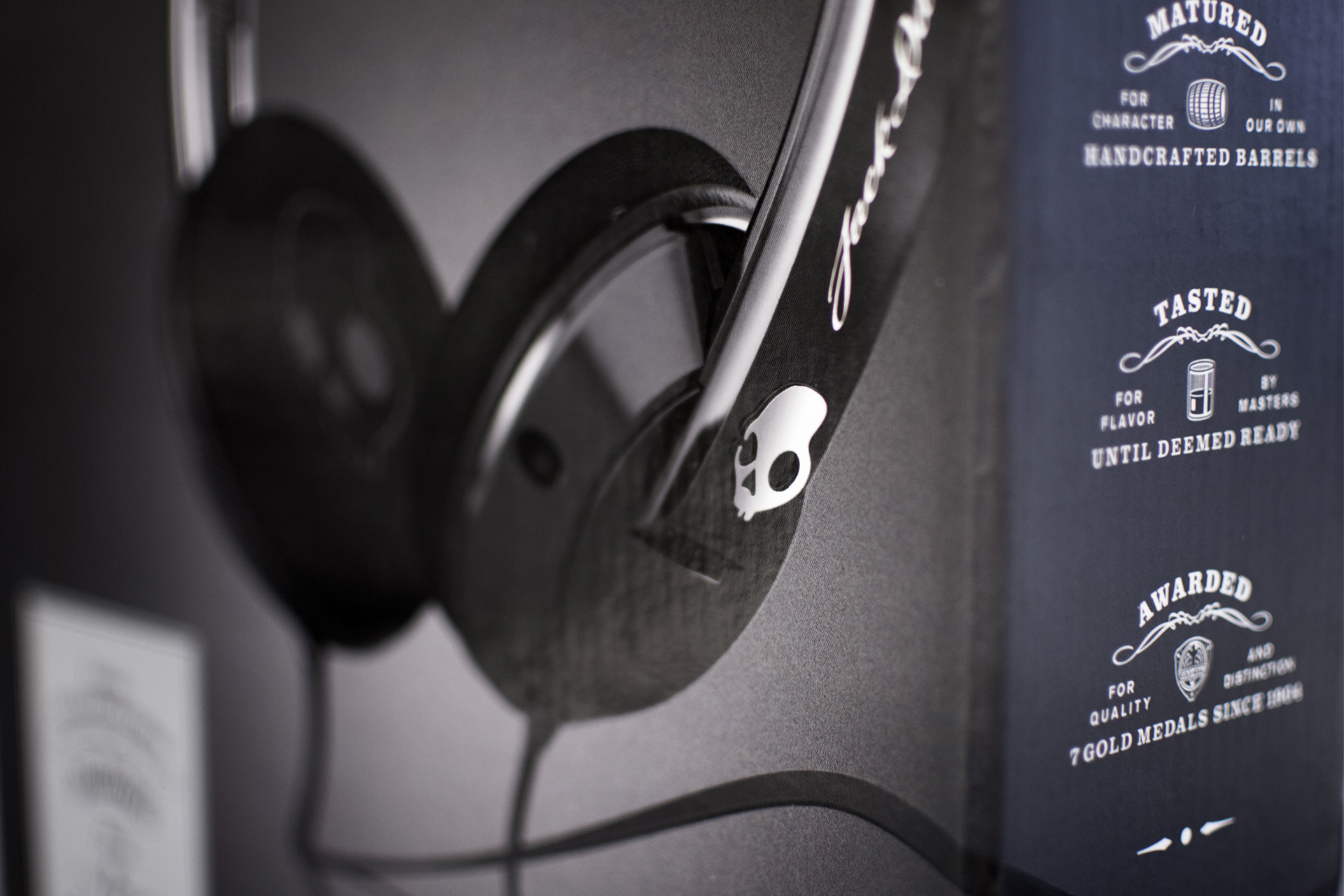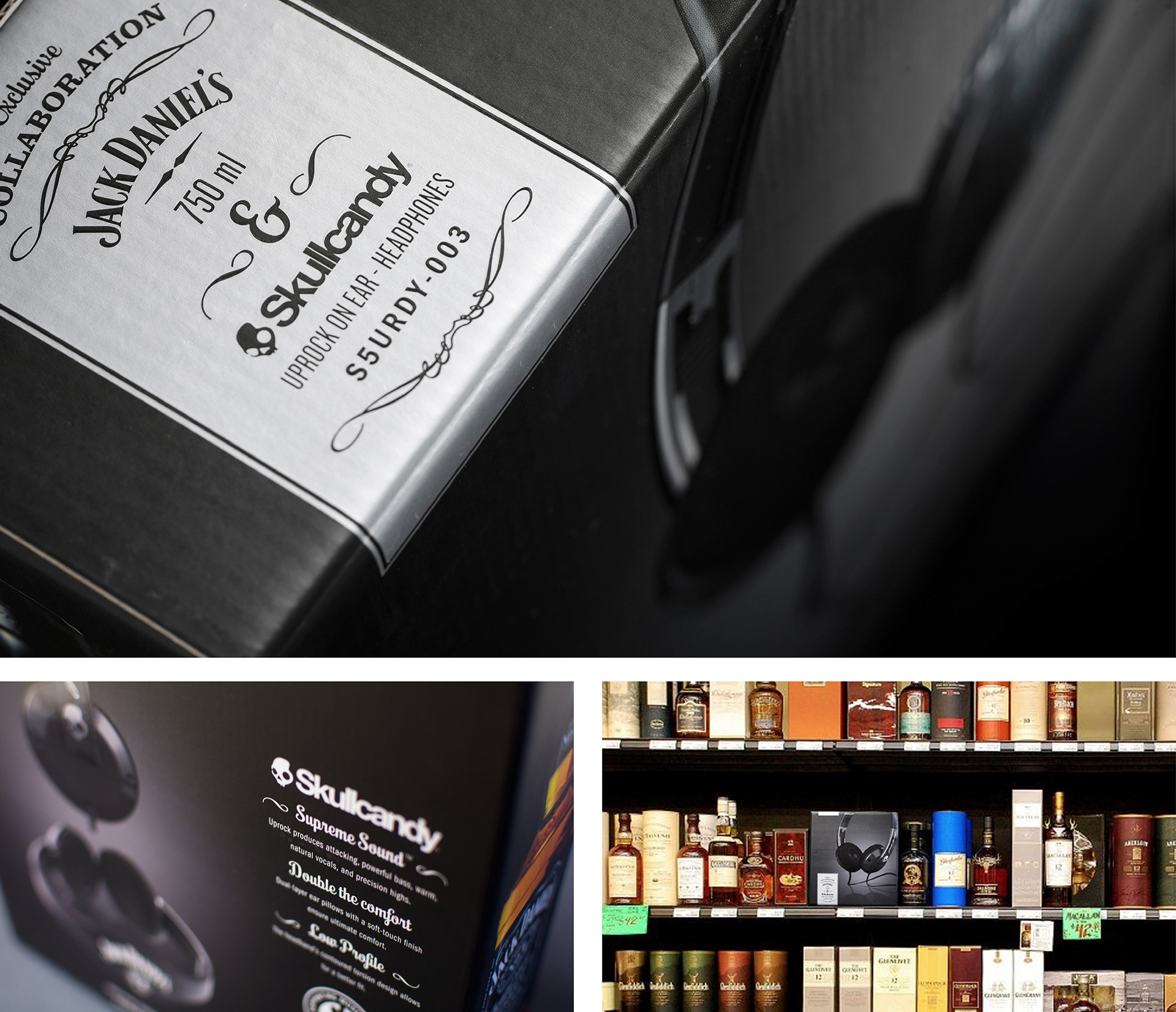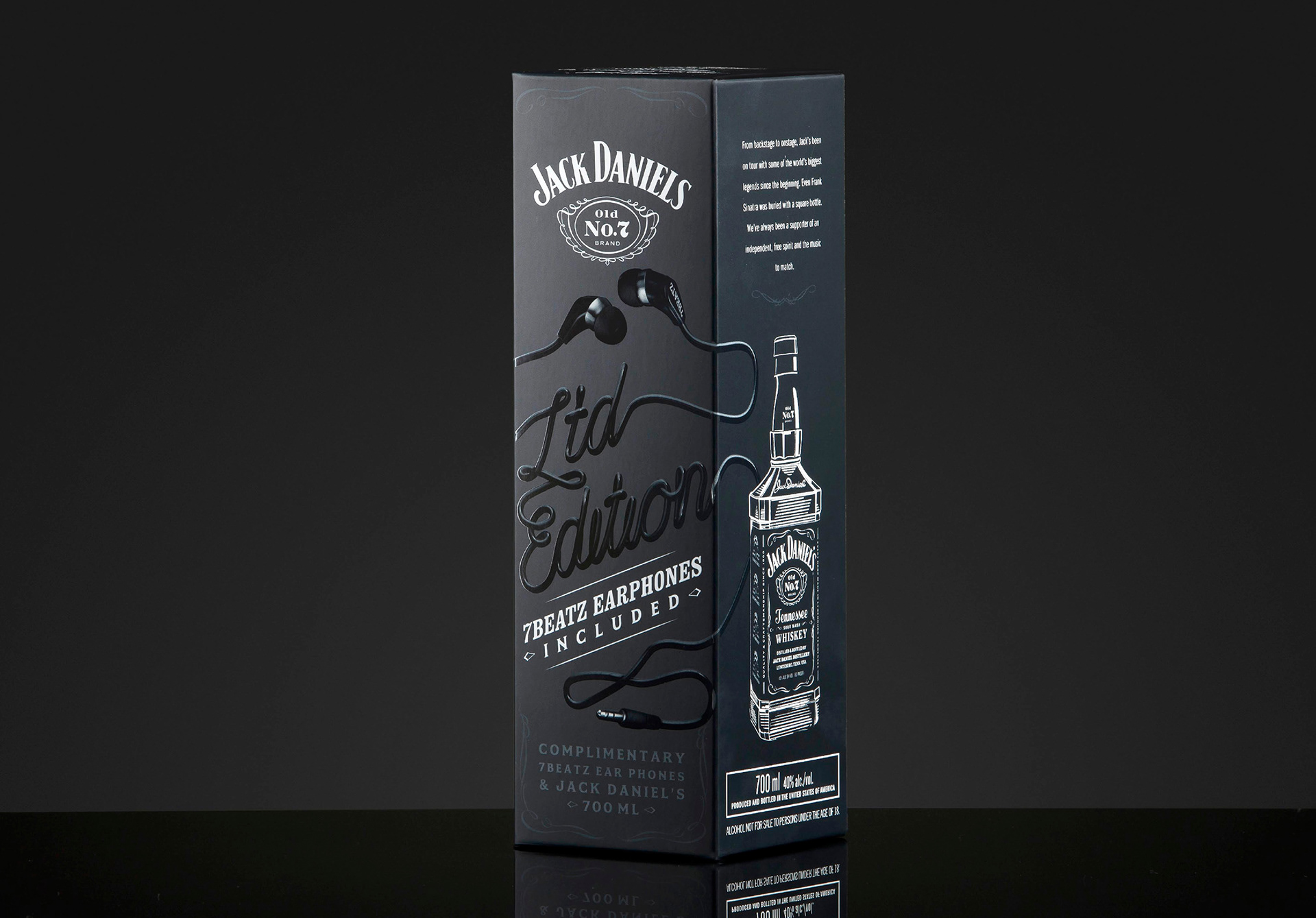 JACK DANIEL'S THE BOLD TYPE
We were briefed to design an innovative all year round gift pack with maximum shelf stand out. We decided to tell the extensive brand story through a detailed monochromatic hand-crafted typographic style.
We highlighted the unique bottle shape with a corner die cut, so on shelf it reveals the full bottle. The outer sleeve pulls off to reveal a more subtle black on black version of the outer design. On the back there is a to and from area making this an ideal gift pack.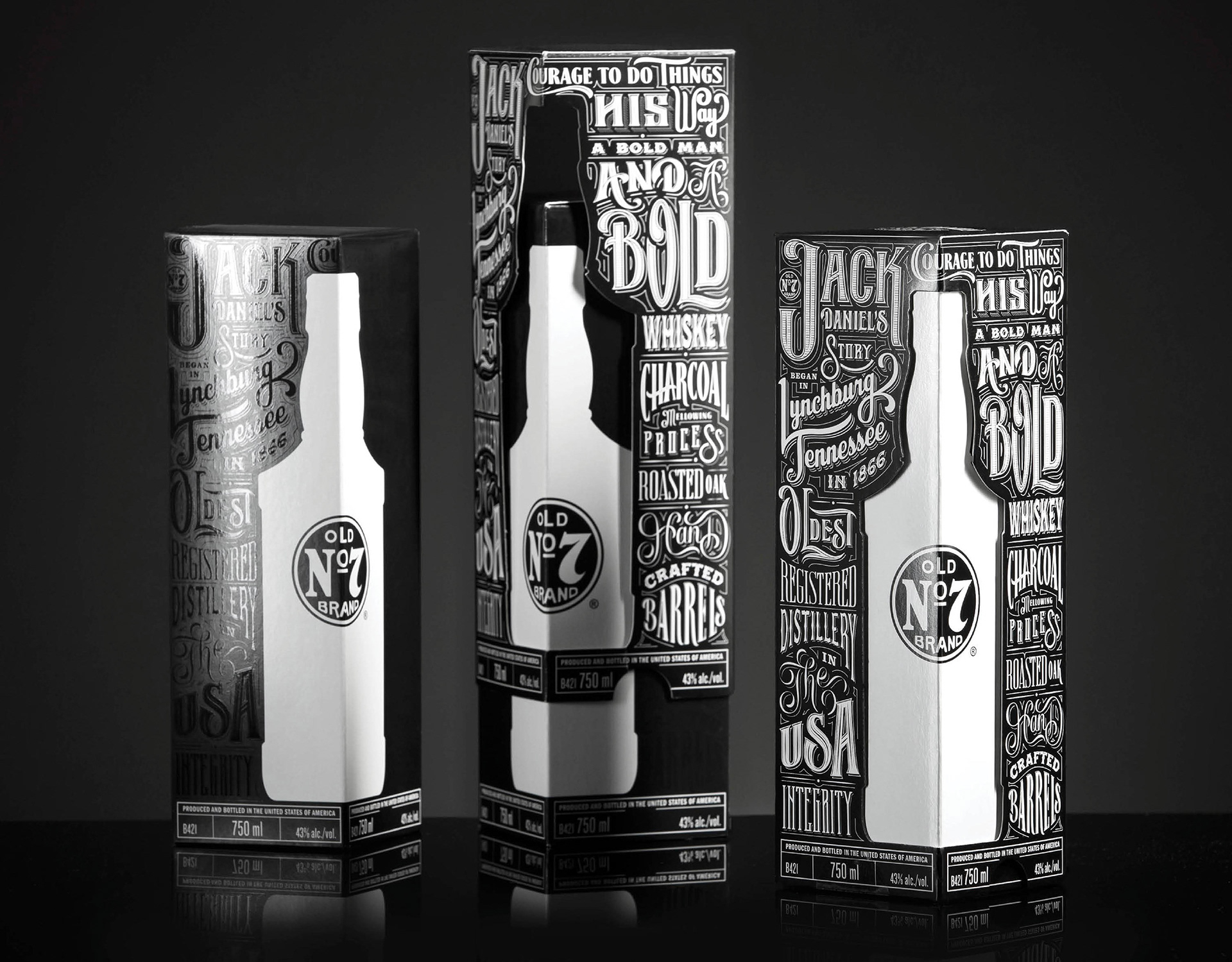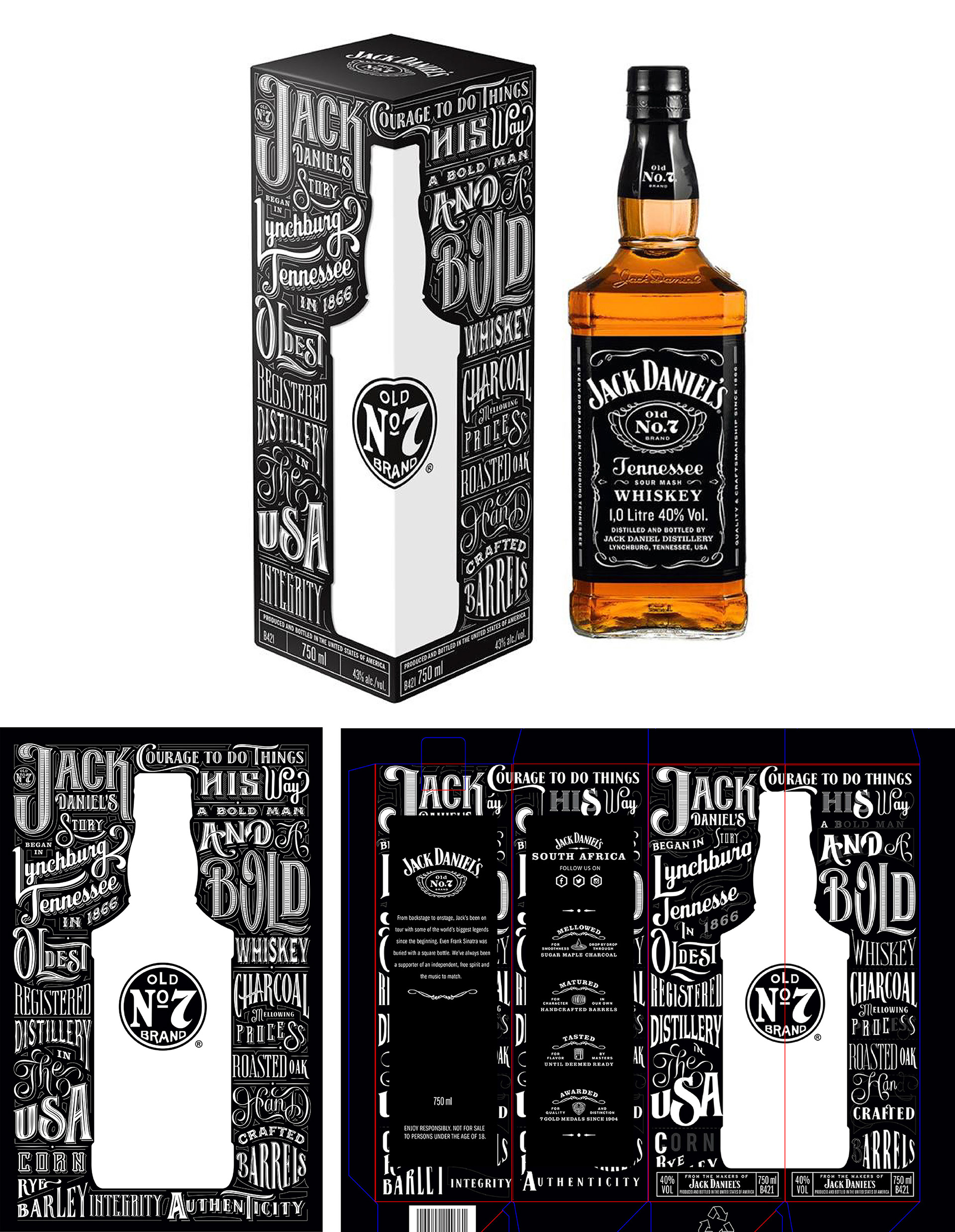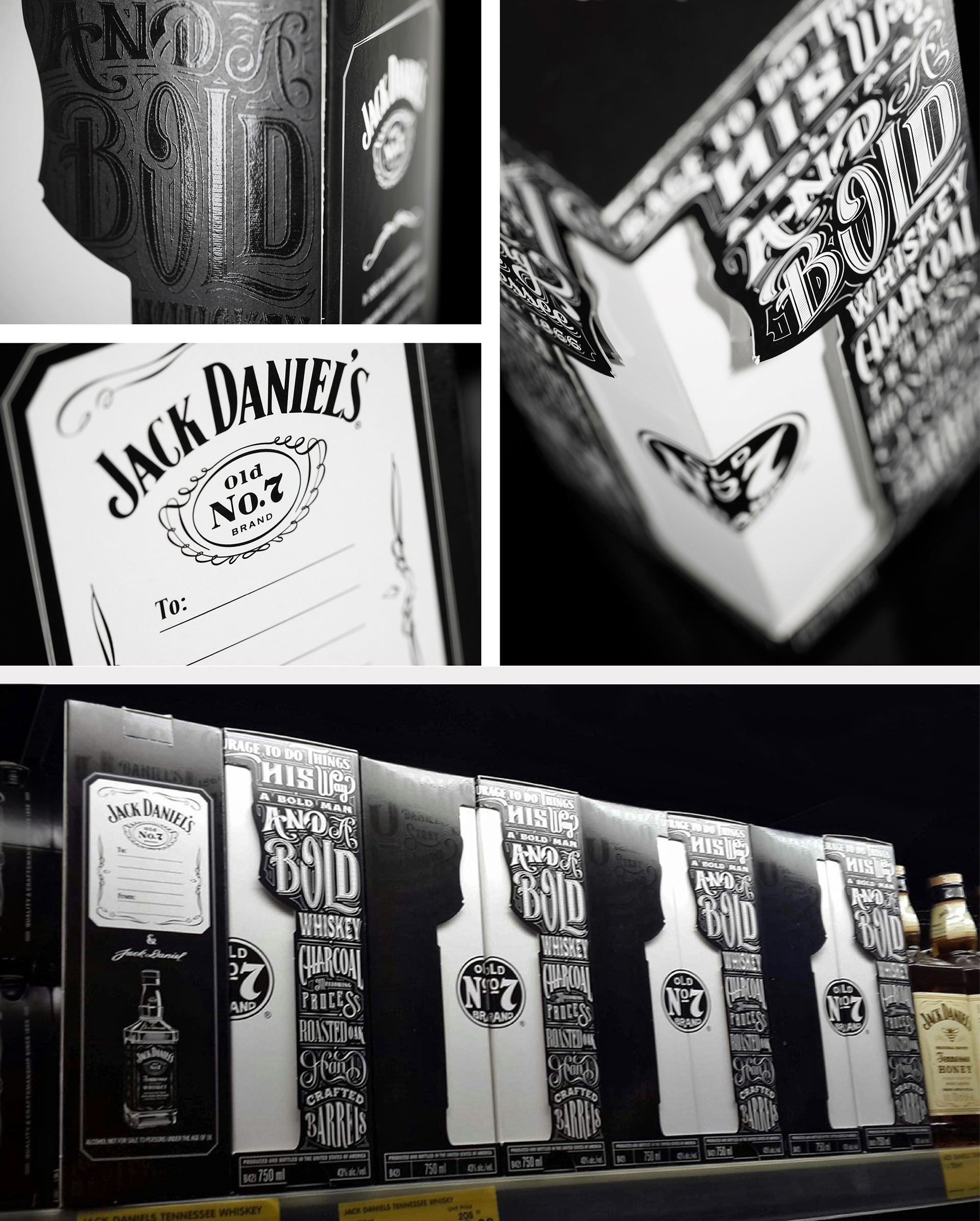 To showcase the unique limited edition glasses this pack offered, we used die cuts to view both side and bottom of the glass, highlighting the base detail and use the brands bold amber colour inside to achieve shelf stand out.