Like Giants is a small, energetic, independent, Durban based production company that think big. They produce high end, moving, digital content that's able to compete against the giants of the industry. They wanted an impactful identity that showcased their 'larger-than-life' digital storytelling expertise. We created a series of six transparent, interactive business cards that would get noticed and encourage talkability. Each card featured an illustrated (friendly) giant and logo; held in a sleeve with a message "Take a pic, upload and share #LIKEGIANTS". 

AWARD: Loerie Bronze Award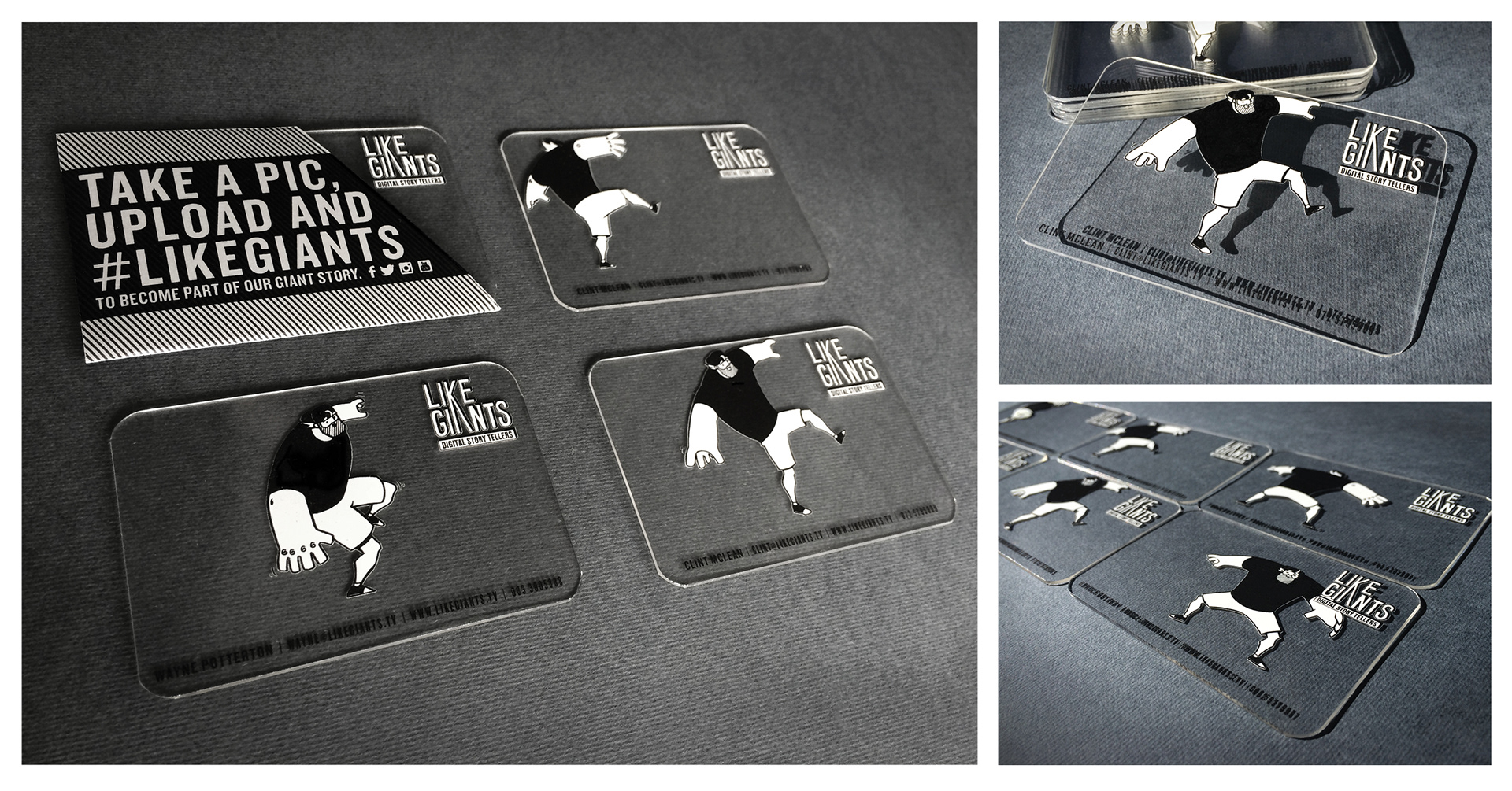 The cards were given to prospective clients (of Like Giants), suppliers and to the public asking them to become part of the #LIKEGIANTS story. When the cards were placed in everyday settings they interacted with the background, playing with extreme scale and perspective.
People started playing with these cards, sharing their 'giant like' interactions online and creating great talkability. Their interactivity on social media brought the Like Giant's "DIGITAL STORY TELLERS" strapline to life. This generated great imagery for a stop-frame animation of the giant walking through a cityscape, which became part of Like Giant's digital communication.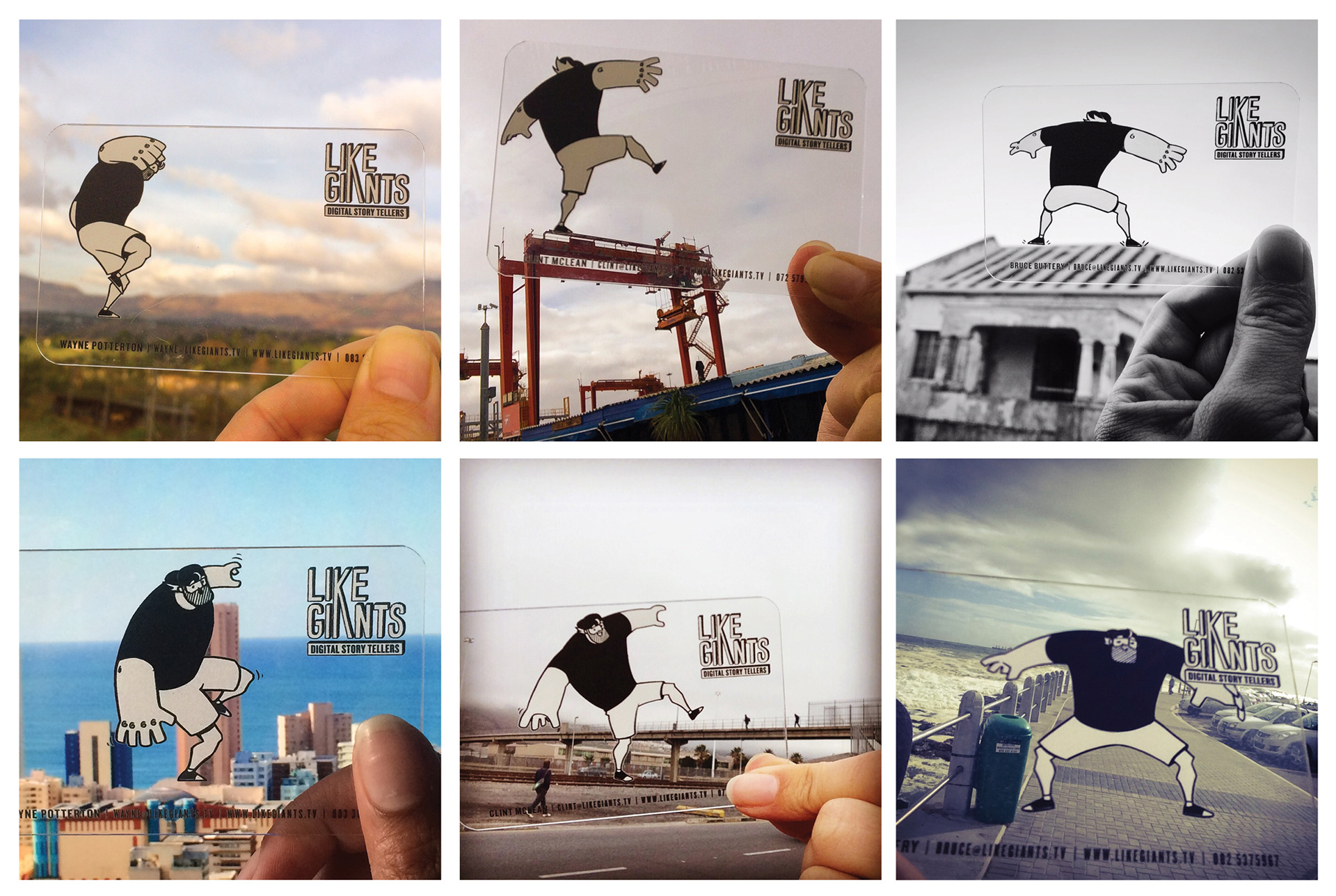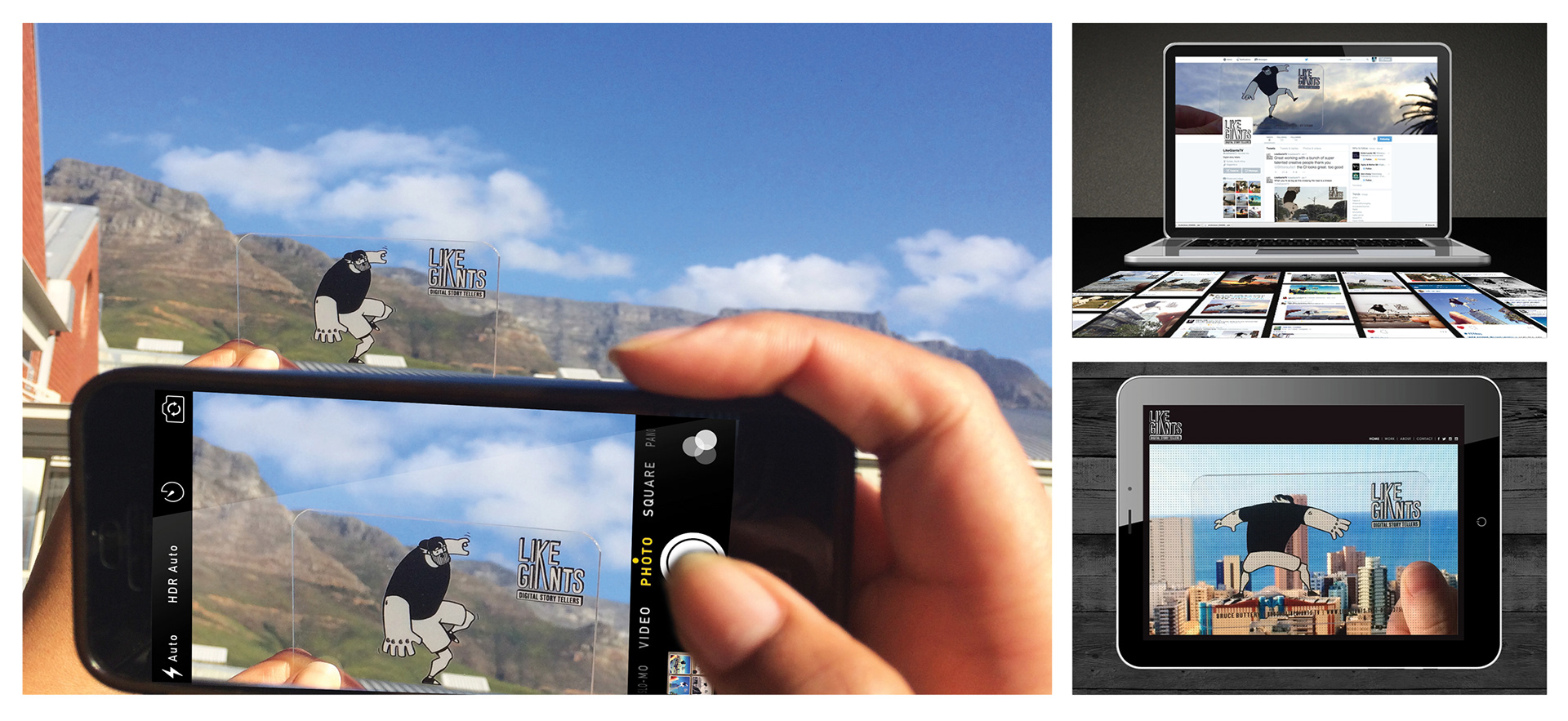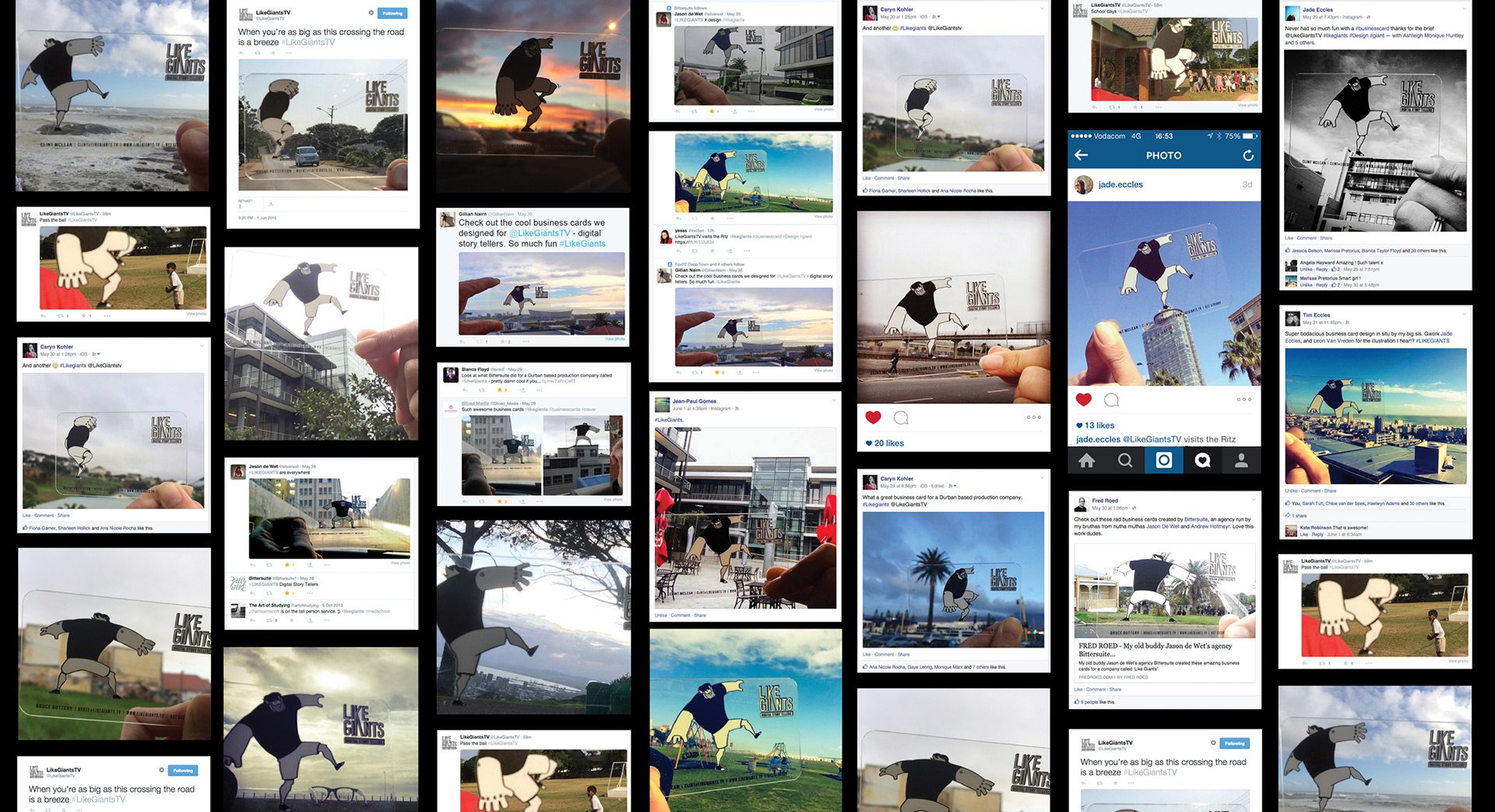 As a thank you; Like Giants sent block mounted, indoor posters of the best client posts which became part of the #LIKEGIANTS story. The awareness our business cards created, gave the brand a giant leap into the market place.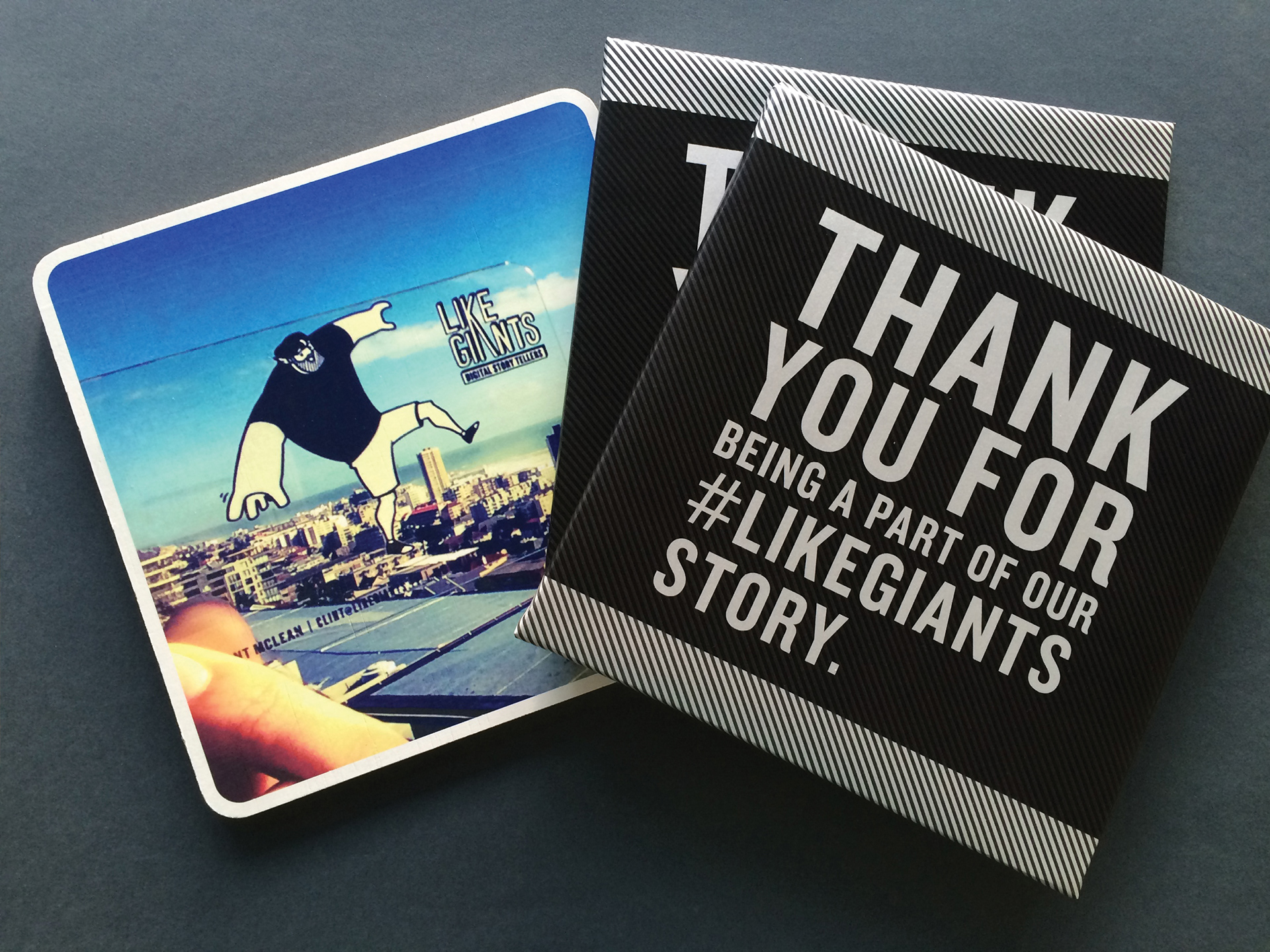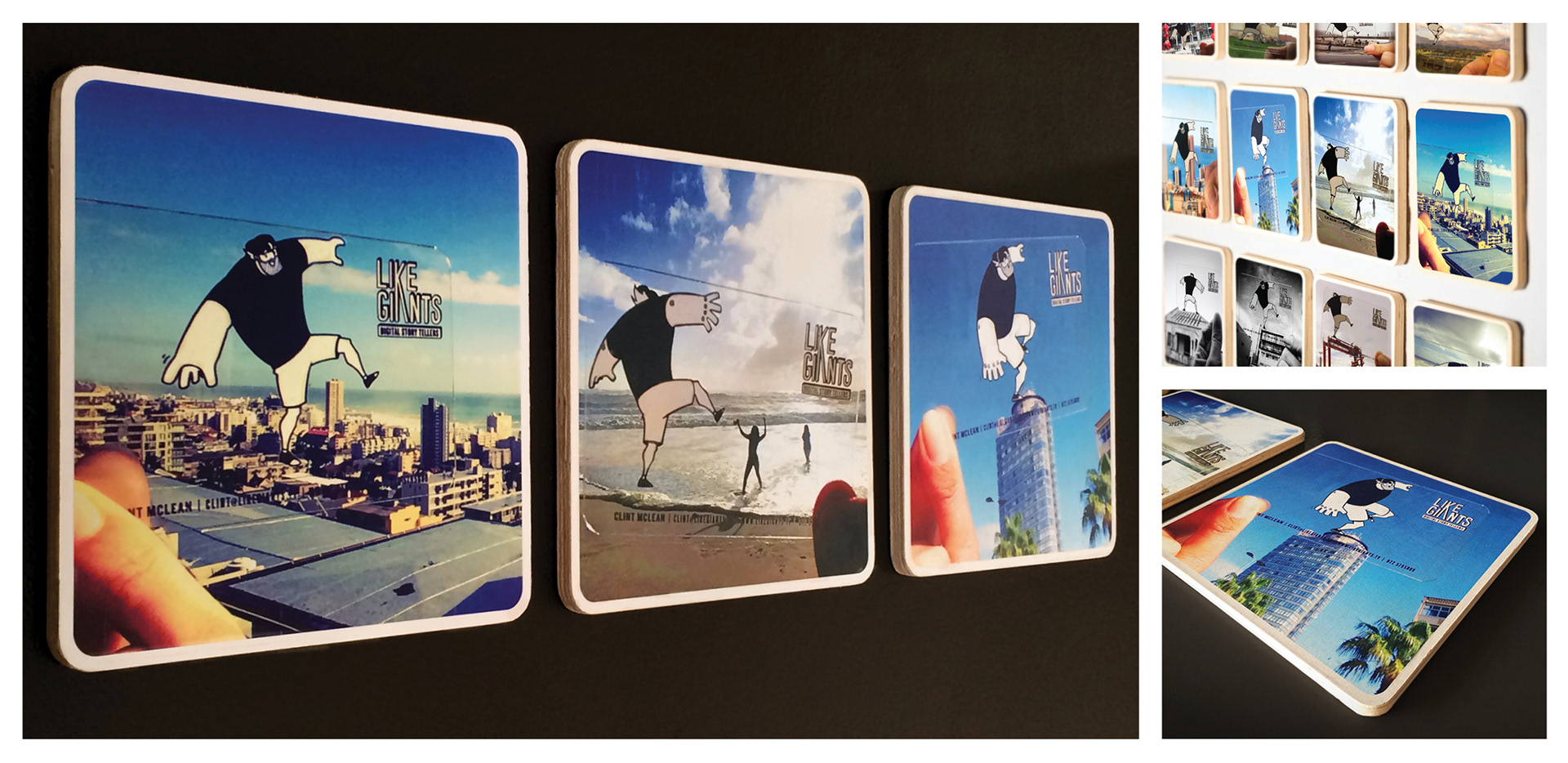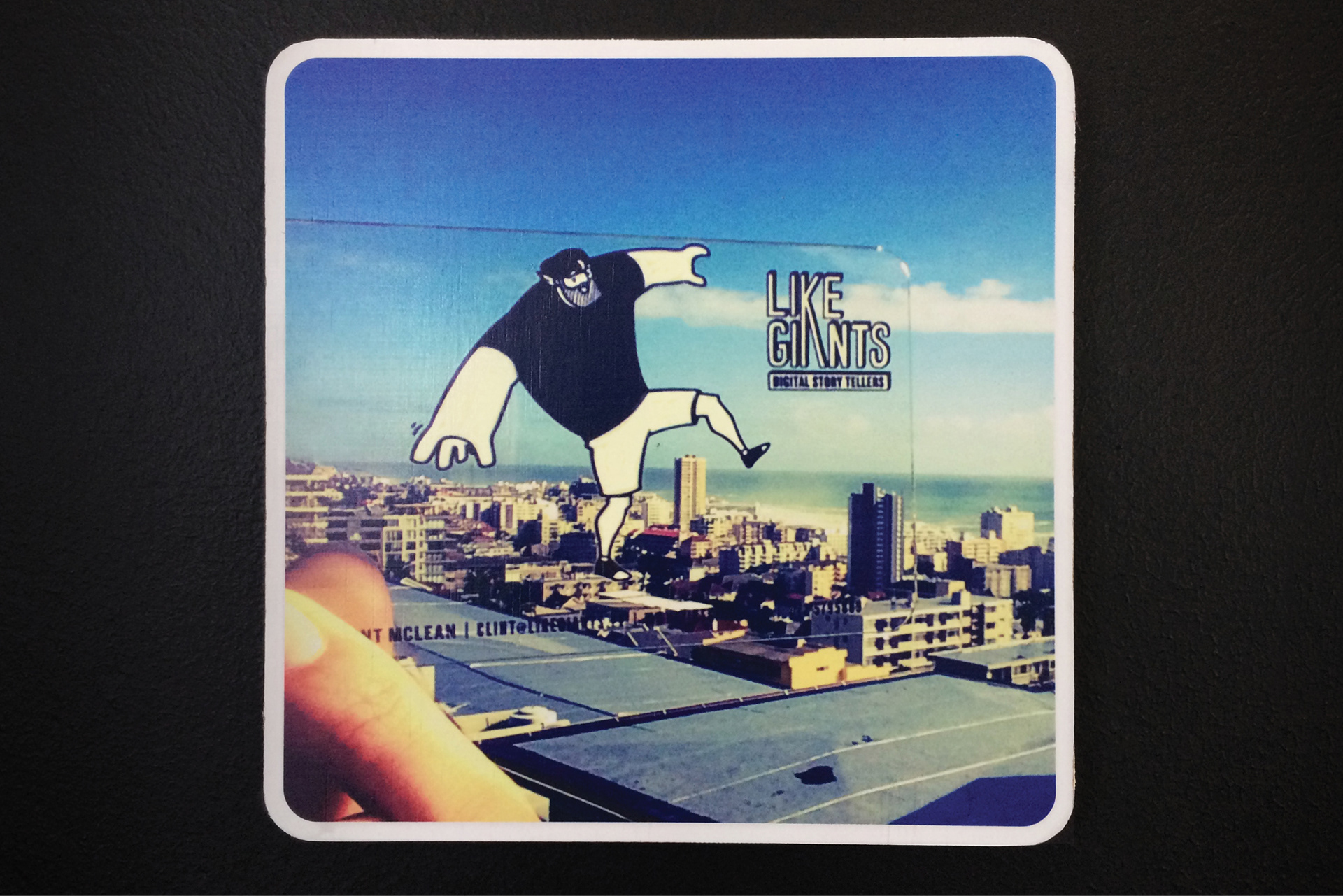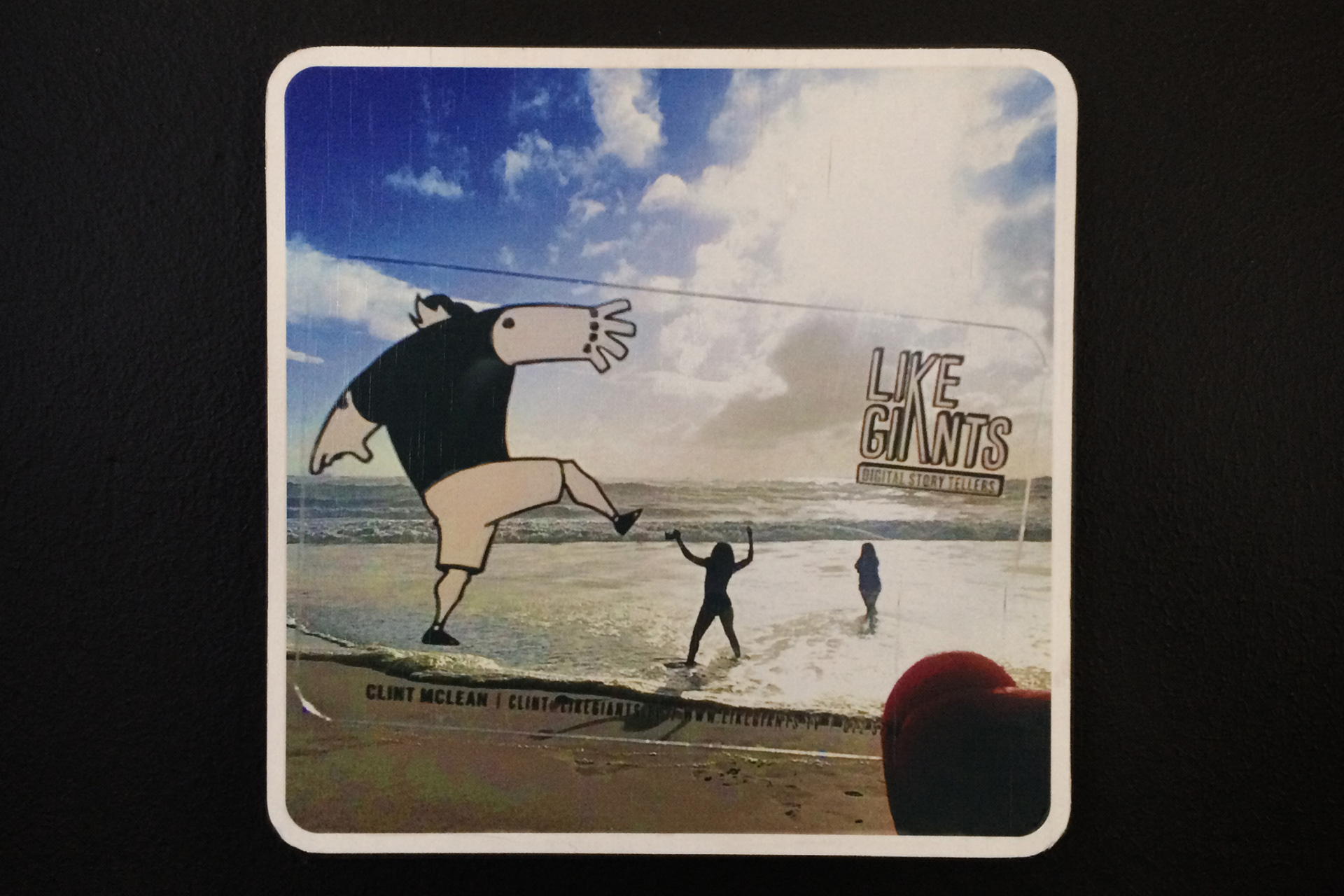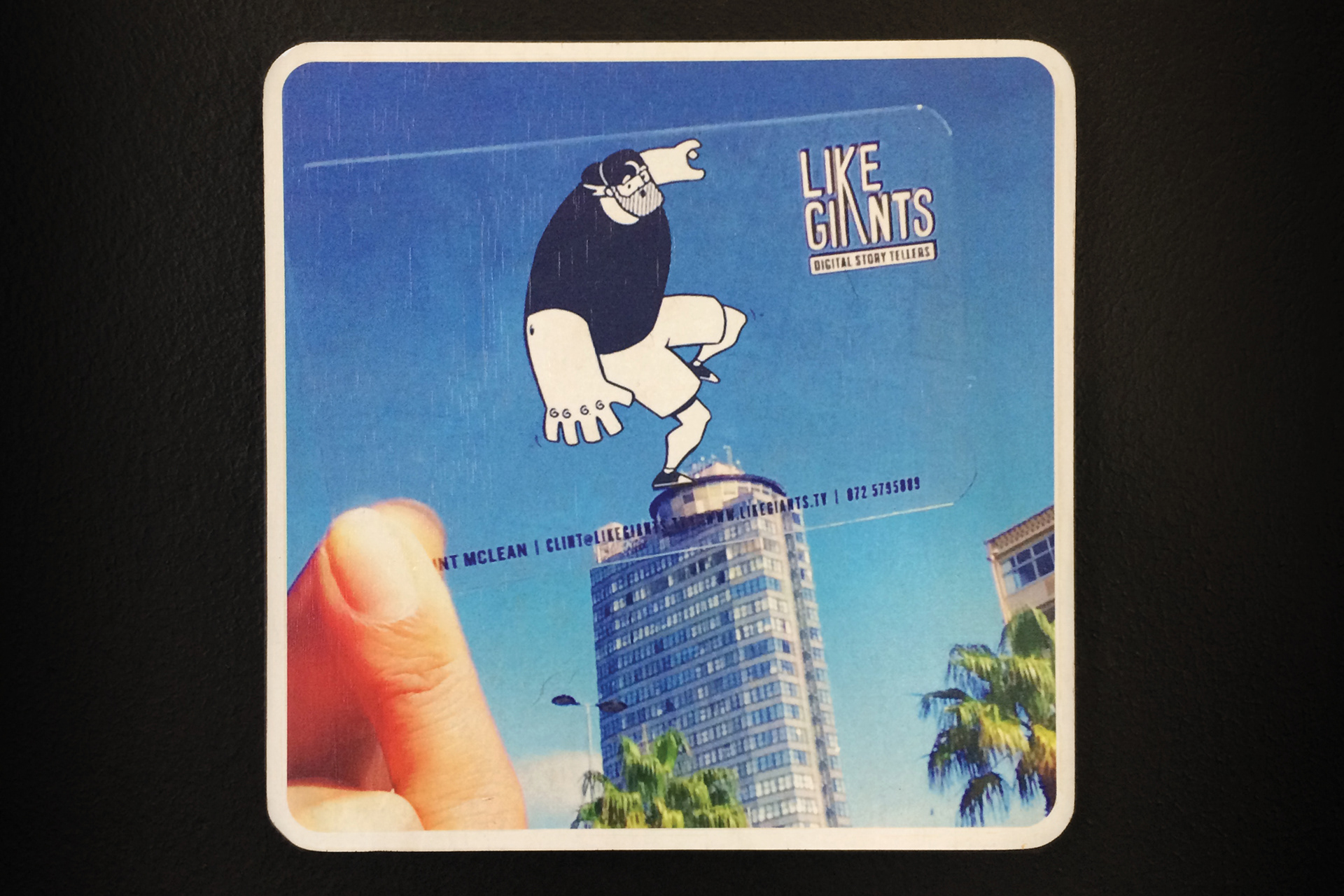 CREDITS:


Account Management: Gillian Nairn
Art Director: Sharleen Hollick
Brand Representative (Client): Wayne Potterton
Creative Director: Jade Eccles
Designer: Jade Eccles, Andries van Jaarsveld
Executive Creative Director: Andrew Hofmeyr
Illustrator: Leon Van Vreden, Jade Eccles