The Perdeberg Winery lies at the foot of the Paardeberg Mountain, named after the scores of Cape Mountain Zebra that once roamed this beautiful mountainside. We were briefed to generate a brand awareness campaign to increase exposure.

In answer to this we launched "The one with the Zebra" print campaign to draw attention to the brand mark and increase recognition on shelf. Following that we planted two Zebra's on the farm and then we "kidnapped" one of them! We commissioned bloggers, launched a micro site and rolled out in store collateral to spread the hype about the missing zebra. Consumers where incentivized to figure out whodunit by following the weekly viral video clues. The grand prize was to win wine for a year if you cracked the case.

The campaign was a great success; new site visits increased by over 60% each month, return visitors increased by 35% and the web banners clocked 26 9495 impressions.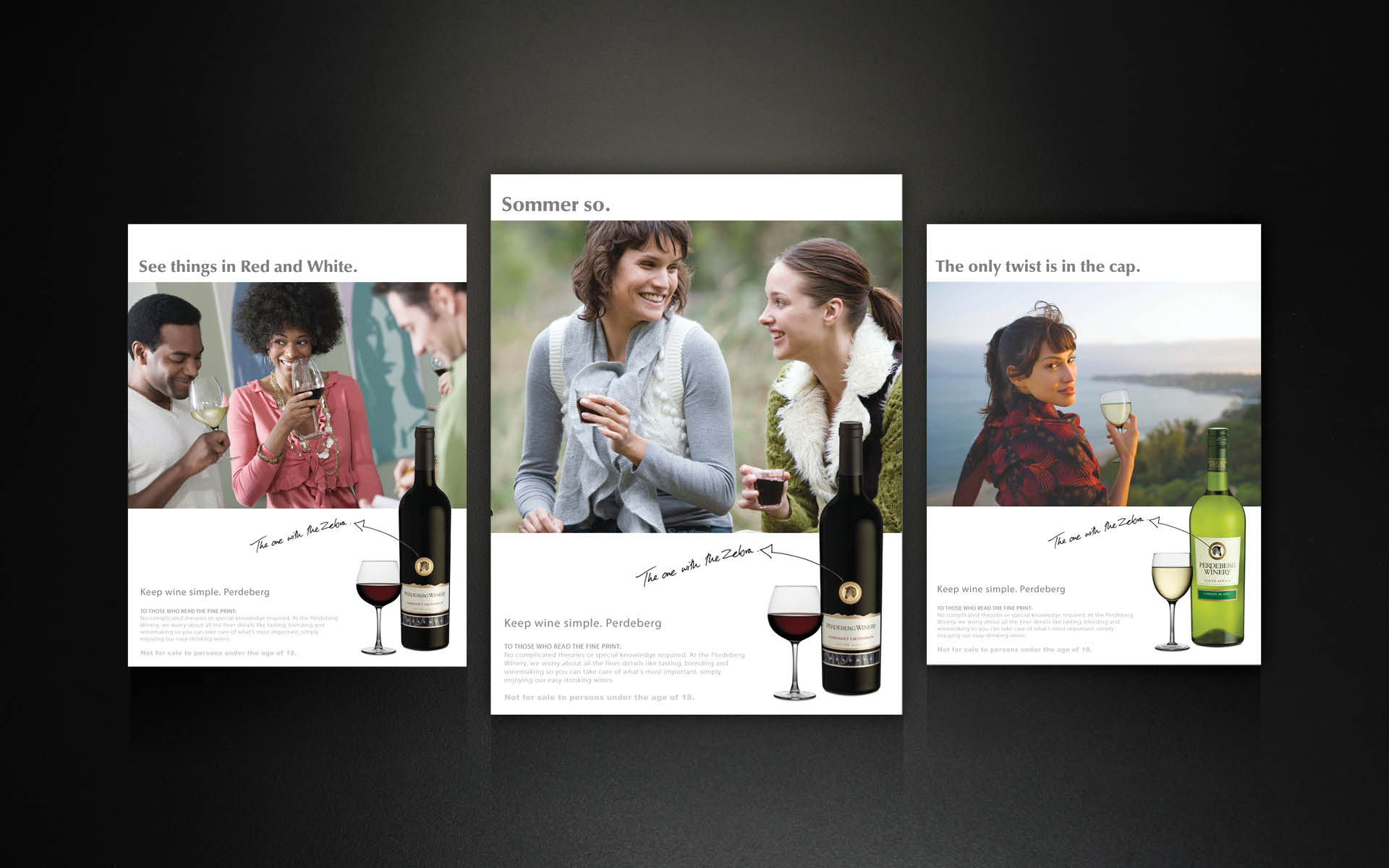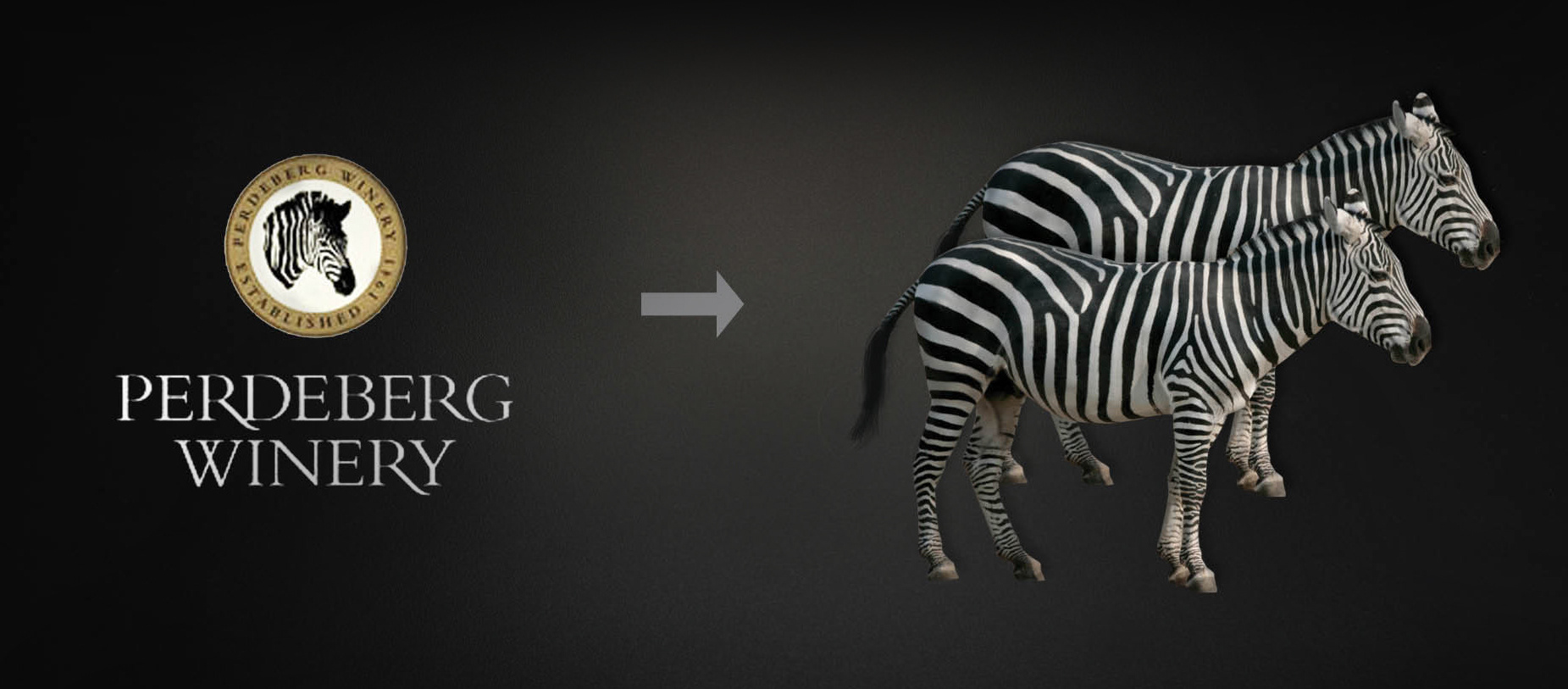 OFFLINE COLLATERAL:
NECKTAGS / POSTERS / BLOGGER LETTERS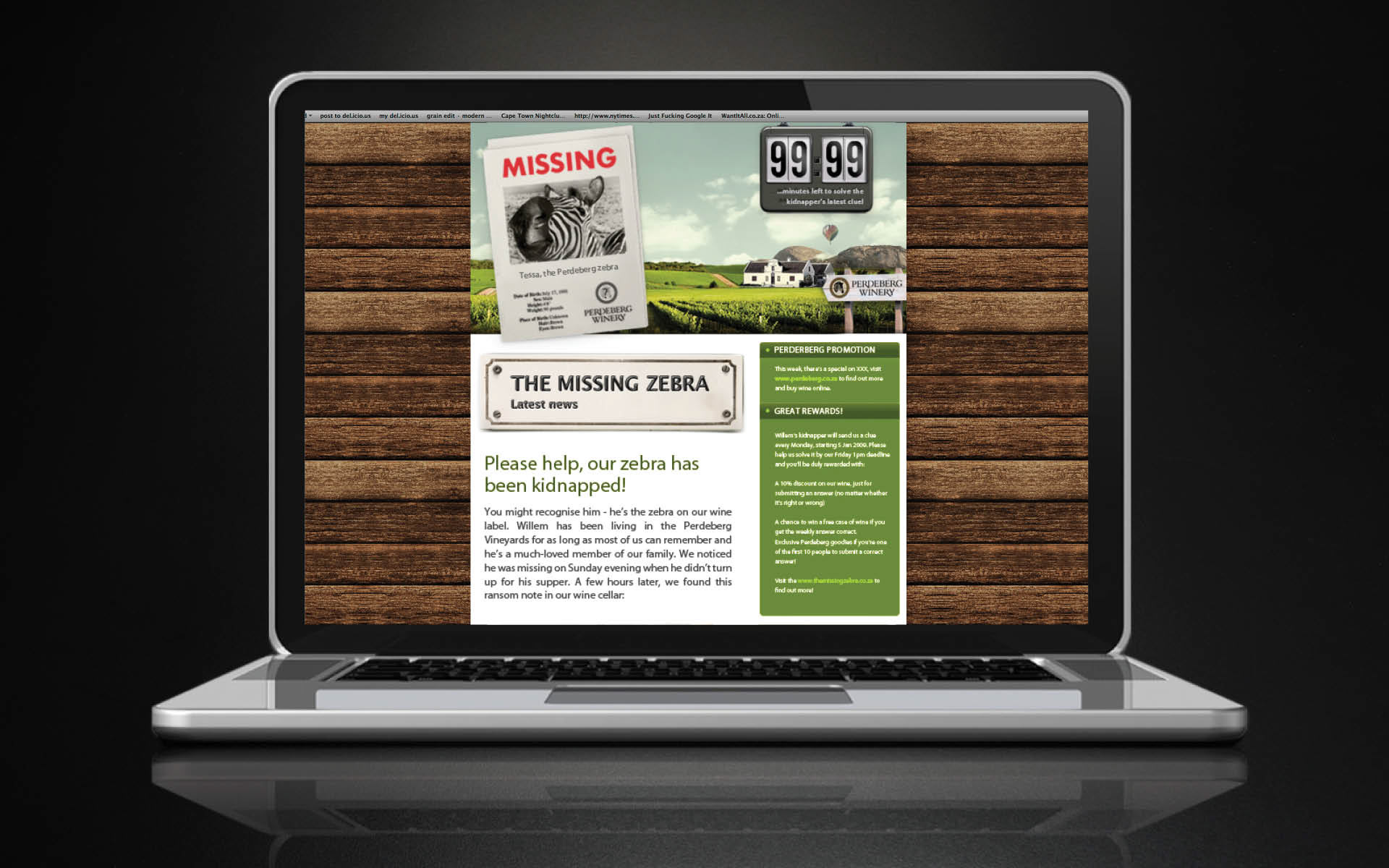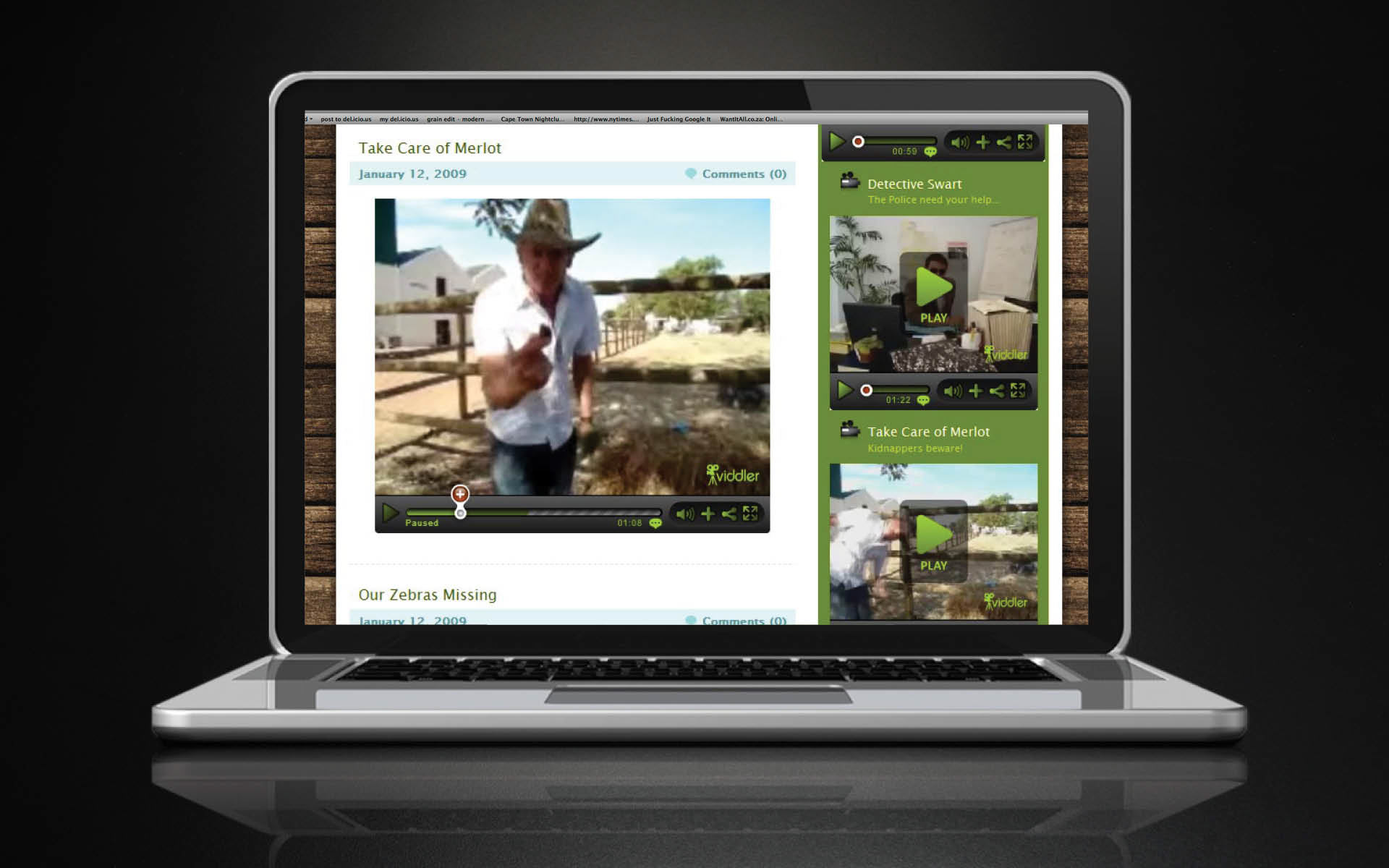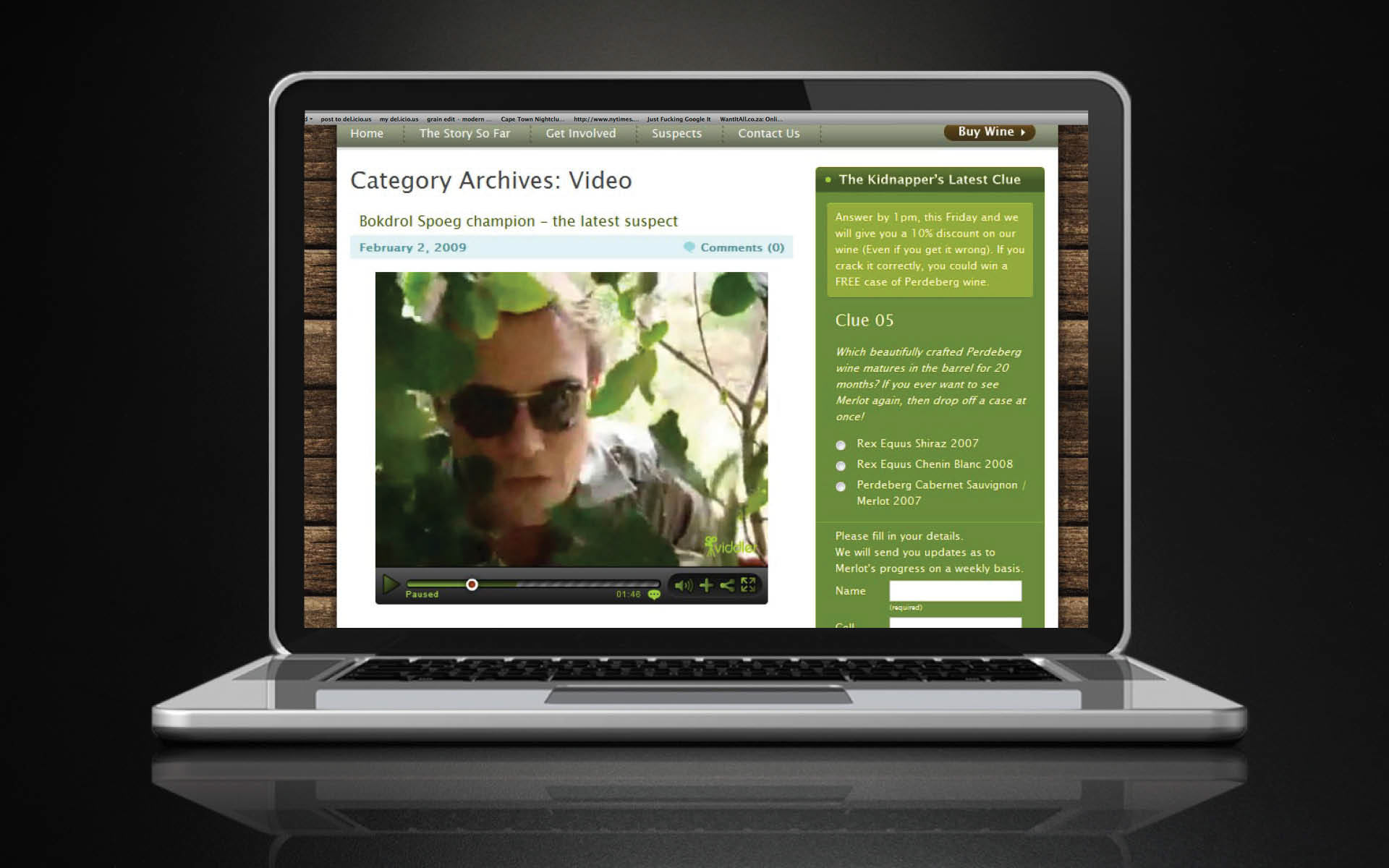 ONLINE BUZZ: WEEKLY VIRAL VIDEO'S