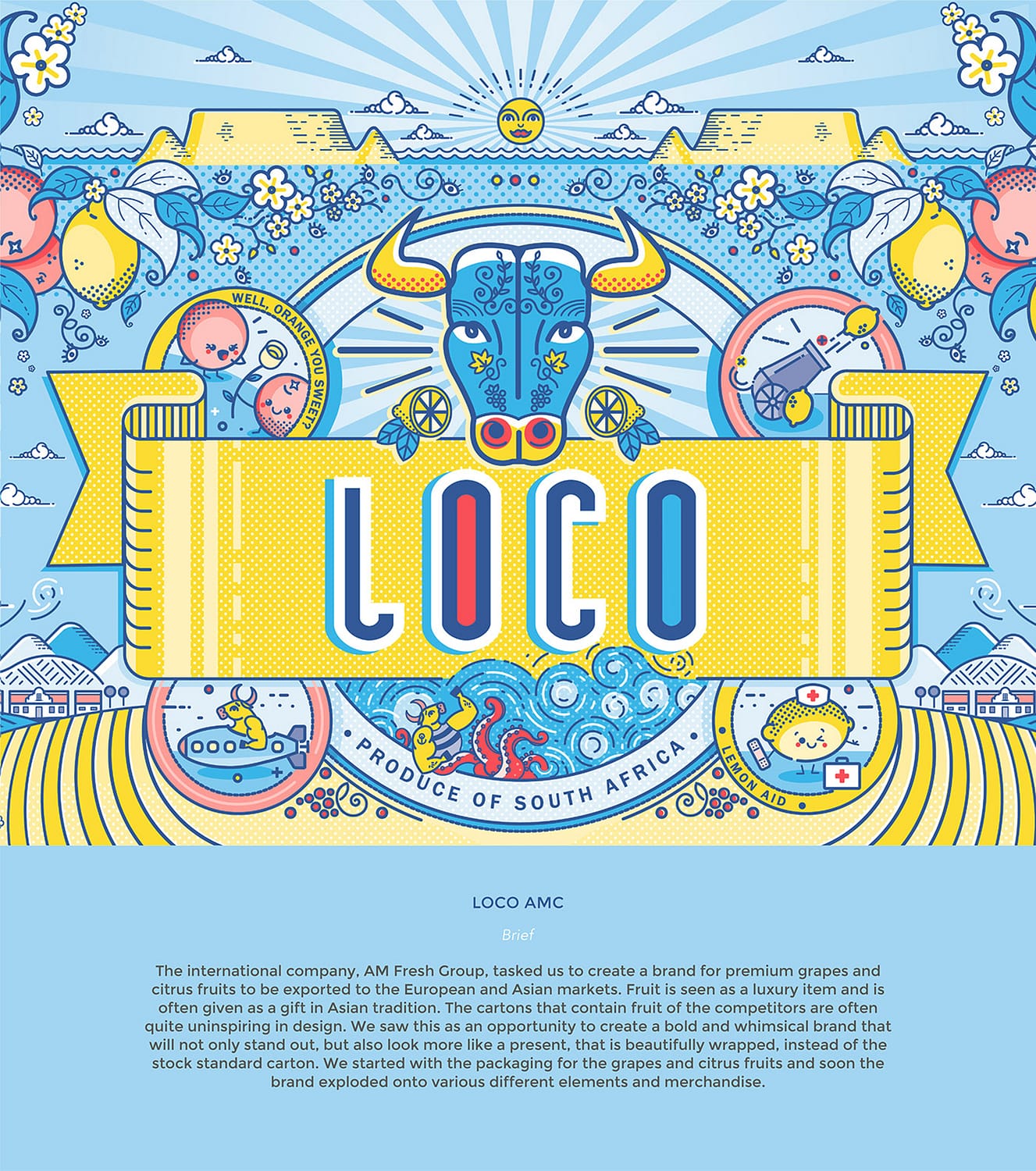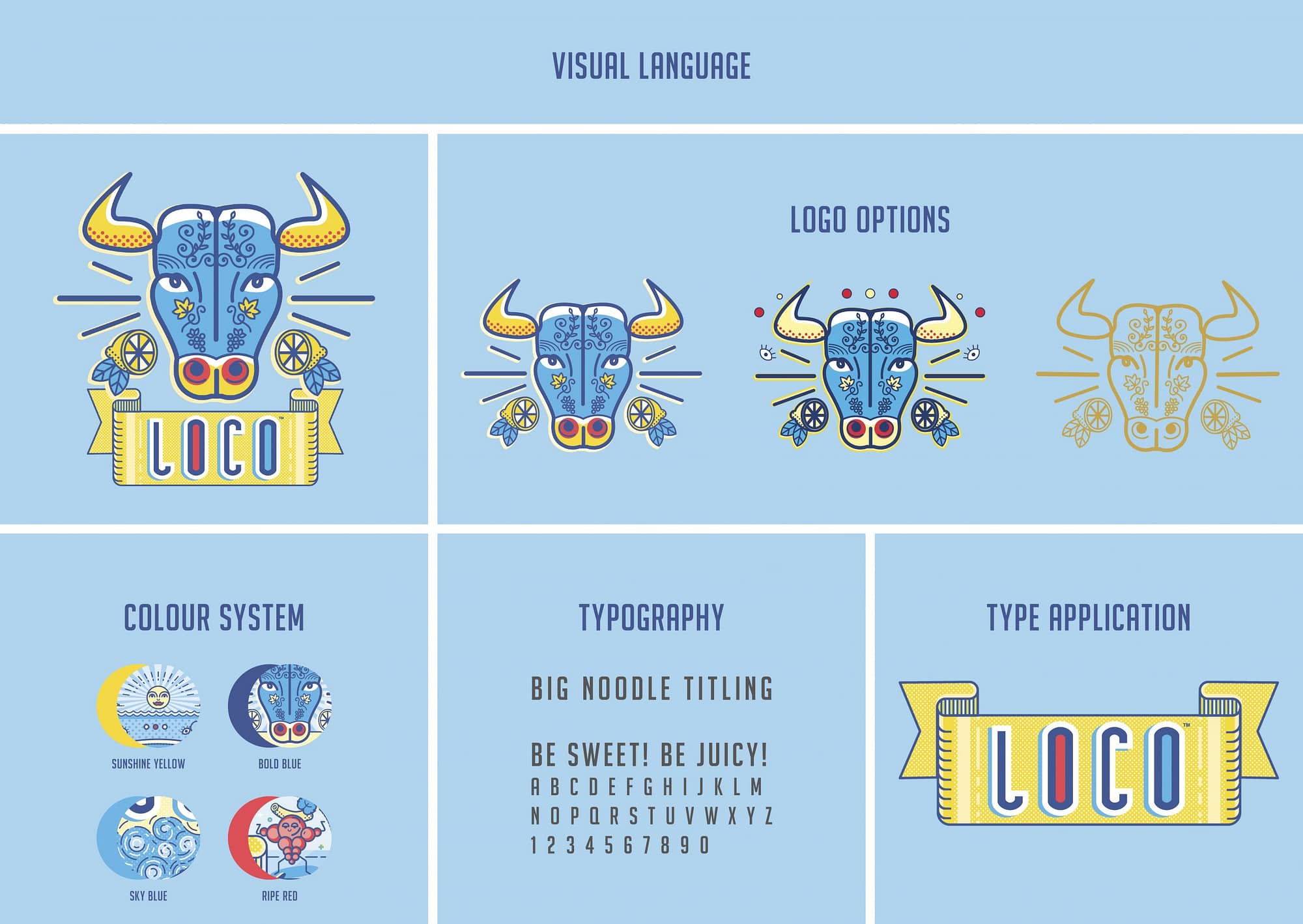 Loco Brand Identity:
Based in Spain and known for their innovation and technology in the superfood's category.
AM Fresh tasked us to create a brand identity for their quality grapes and citrus fruit exports- from packaging and collateral all the way to merchandising, all of which needed to celebrate the love affair between the brand's Spanish roots and their bountiful South African harvest.
With all their competitors saying and doing the same thing, we saw an opportunity to disrupt the category by introducing LOCO; meaning "Crazy" – A perfect description for this wild and quirky brand. 
It's eccentric language has been created around the bull- An iconic symbol of Spain, celebrating the brand's origin and their source. LOCO's grapes and citruses are outsourced from sunny Stellenbosch South Africa and are exported all over the globe, particularly in Asia – where fruit is a luxury item and often given as a gift in Asian tradition. 
In China specifically, using animal characters on brand's is very popular amongst the target audience and our LOCO bull proved to be exceptionally effective and inspired us to include all the animals found in the Chinese zodiac, giving LOCO instant recognition into international markets therefore increasing their sales in an already competitive market.
Loerie Award: Finalist – Packaging Design