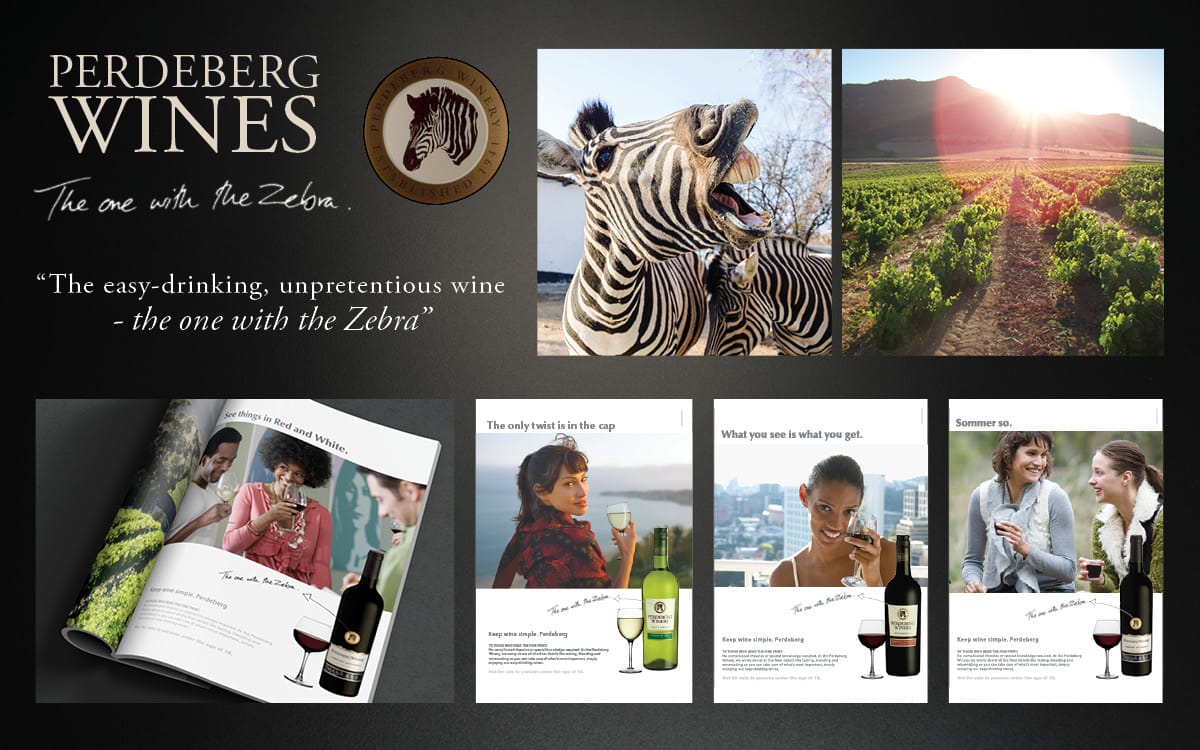 CHALLENGE:
The Perdeberg Winery lies at the foot of the Paardeberg Mountain. It was named after the many Cape Mountain Zebra that once roamed the area. Predominantly an export brand, we were asked to do a brand awareness campaign for South Africa, to grow local sales and increase the consumer database.

ROLLOUT:
The campaign began with a print and radio campaign drawing attention to the Zebra on the label. Following that we planted two Zebras on the farm. We then "kidnapped" one of them.

INSIGHT:
Most wine marketing campaigns fall short instore, where consumers are faced with a daunting array of brands, all with very similar branding. If we could find a way to build a distinctive campaign around the iconic Zebra on the label, we had a much better chance of translating marketing spend into sales.
RESULTS: 
The campaign was a great success:
– New site visits increased by over 60% each month
– Return visitors increased by 35% 
– Web banners clocked 26 9495 impressions a
– Database grew from 0-30 000 members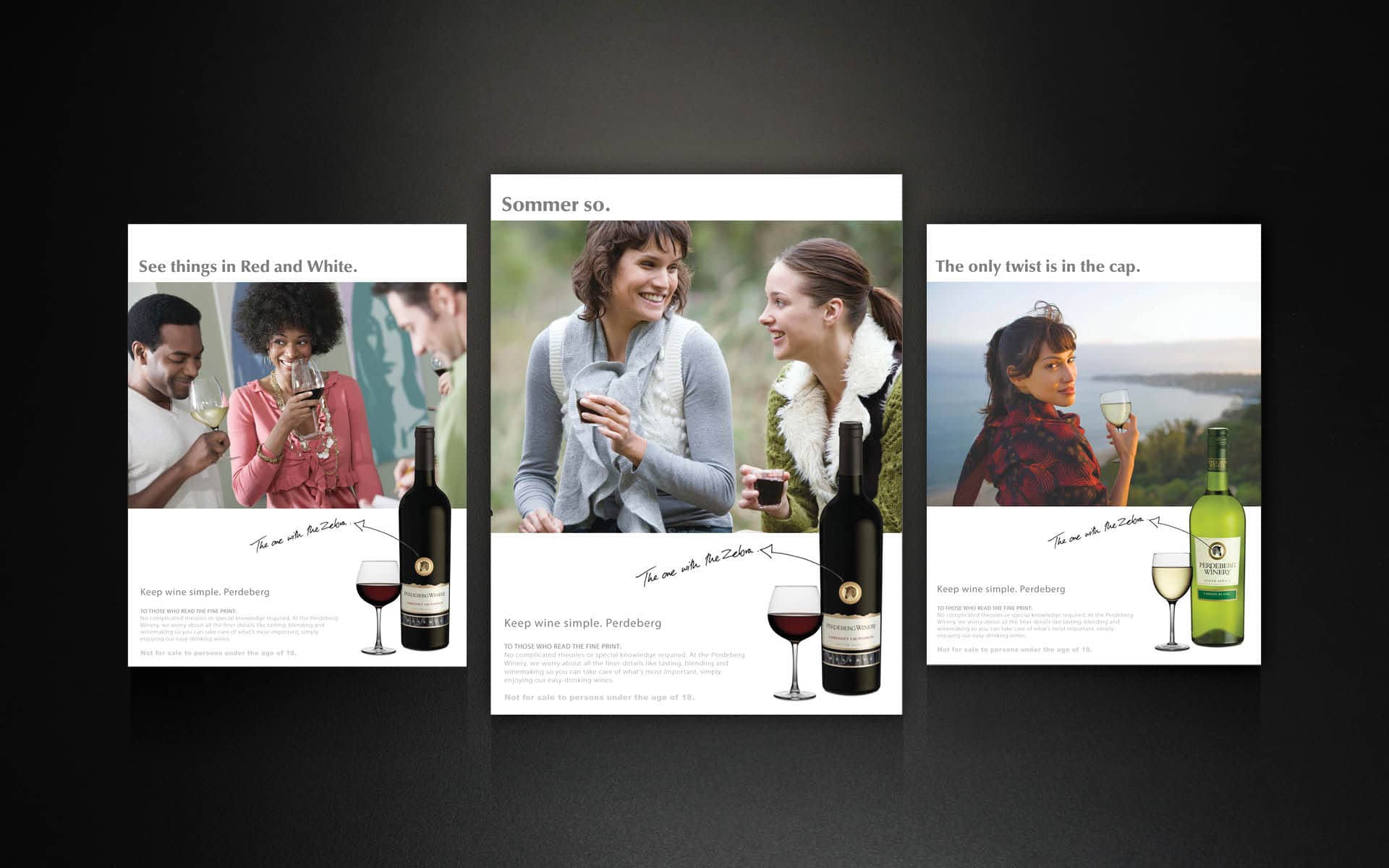 OFFLINE COLLATERAL: NECKTAGS / POSTERS / BLOGGER LETTERS
ONLINE BUZZ: WEEKLY VIRAL VIDEO'S