Vergenoegd Löw The Wine Estate, one of South Africa's oldest wine farms, tasked us to strategically rebrand their Brand Identity & Collateral Design elements.
Our overarching strategy and brand mantra became Heritage with a Twist – To always celebrate the rich and unique history of the farm, but seen from a modern, fresh, and slightly quirky perspective.
Loerie Award: Finalist – Identity Programmes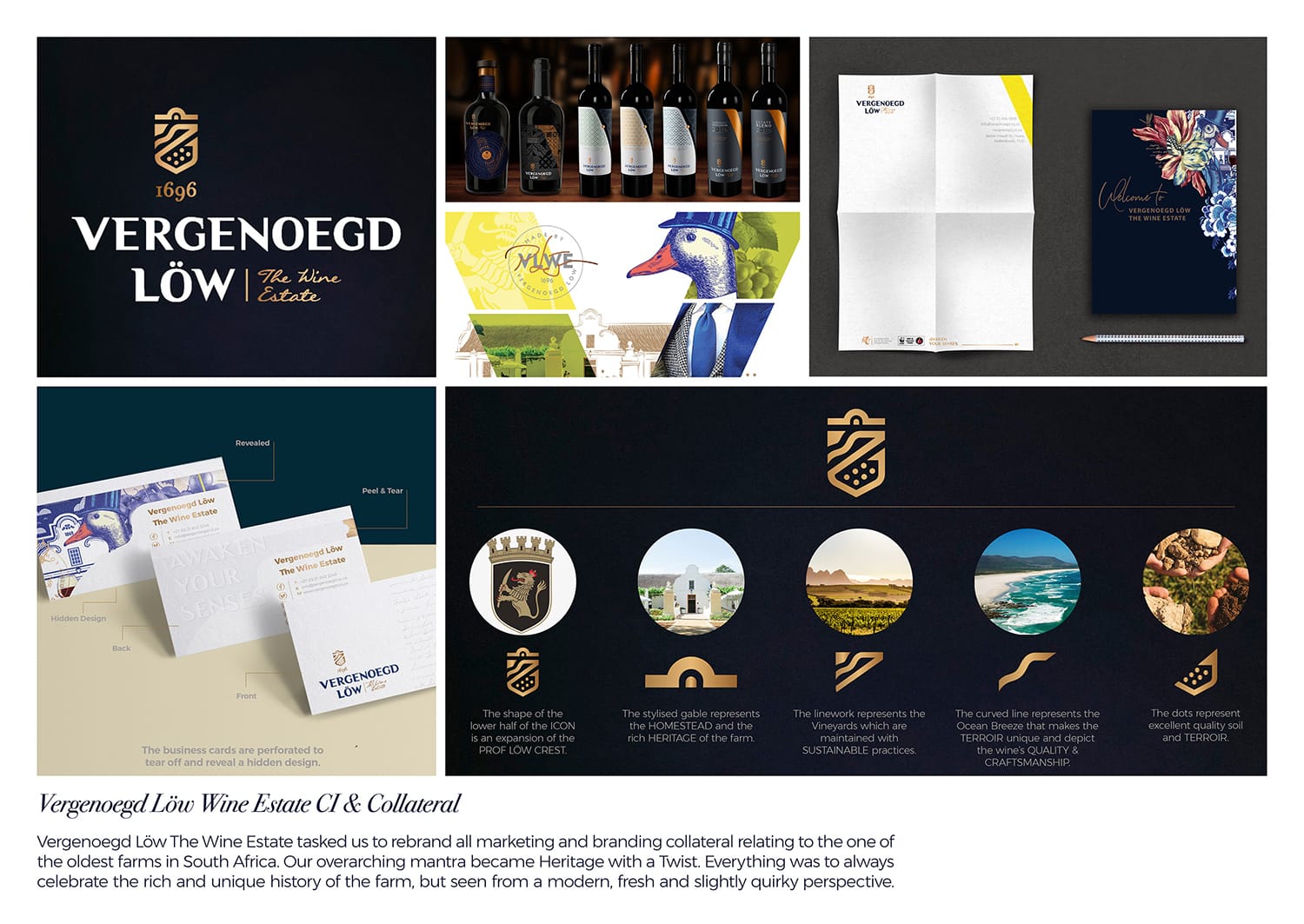 Our comprehensive corporate identity meticulously scrutinised each element to make sure that it ticked all these boxes; paying homage to the Dutch heritage of the farm as well as have a unique and unexpected twist. It all consisted of premium cues that showcased quality, craftsmanship and above all, to convey the passion and penchant for sustainability. 
With a total 360° approach and in addition to all the branding, campaign and marketing collateral, we were tasked to revamp various elements including, but limited to: new wine labels, all packaging, photography, interior artworks, installations, and signage. We expanded our creative execution for the brand onto a digital platform such as the website, interactive brochures, Augmented reality, brand positioning AV and social media.