Vergenoegd is a wine estate that has been using a unique method of pest control since 1984 – Runner Ducks. Over 1000 ducks get released daily to eat snails and pests that might be harmful to the vines. This results in a non-invasive faming process which contributes to a superb quality of wine.
We were briefed to create a unique wine bottle label for Runner Duck, honouring the ducks as an important part of the winemaking process. 
The challenge was to bring this unique story to life and create a label that would stand out on the shelf and appeal to consumers. 
That is why we designed an innovative wraparound label (a first in the wine industry) by shaping the outer edges of the label so that when wrapped around the bottle, the negative space between either end resembles the unique shape of a Runner Duck. The negative space allows for the vibrant colour of the wine to shine through and become part of the label.
The result -  a distinctive and unique bottle that highlights the vital role the Runner Ducks play in the production of the wine.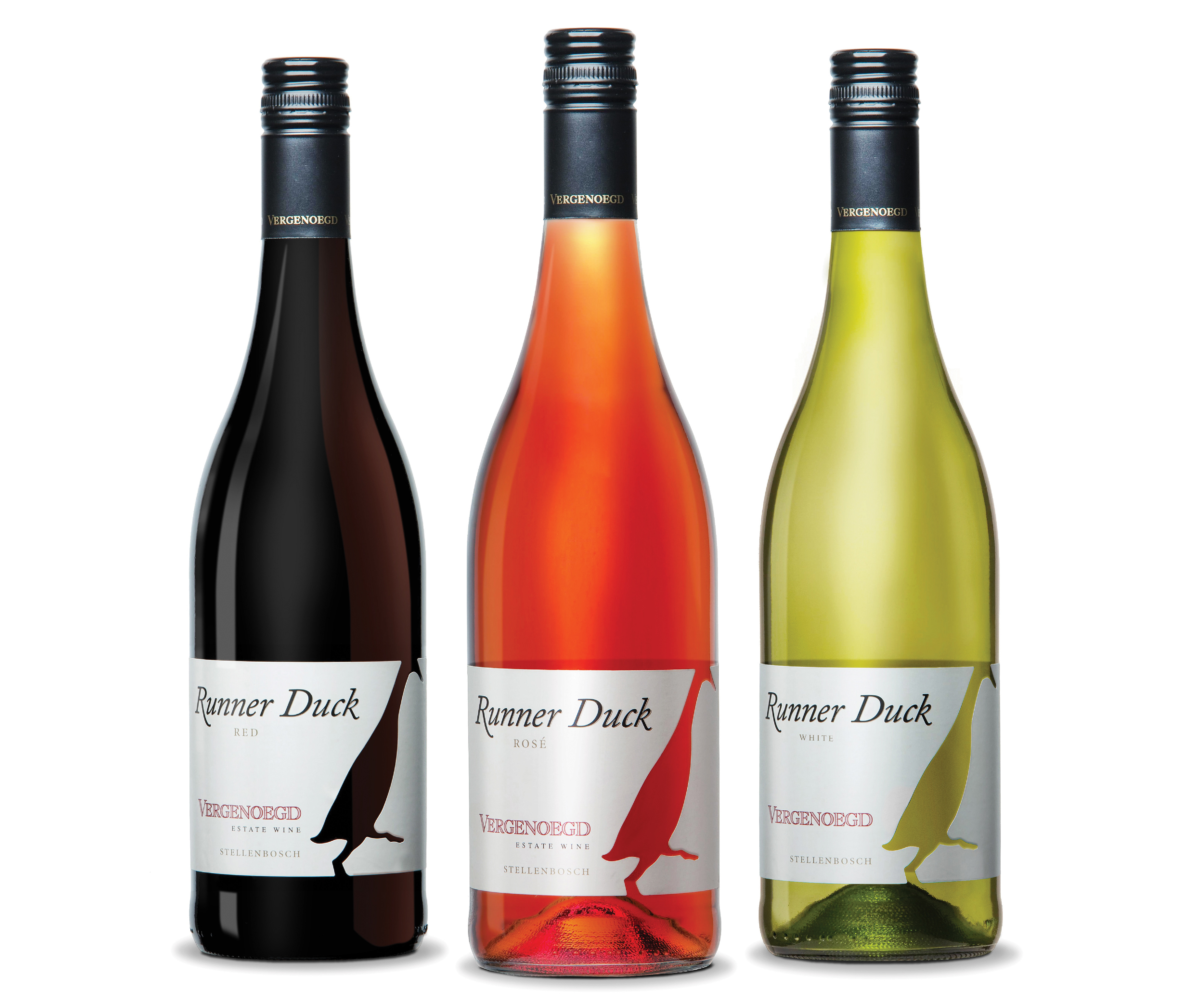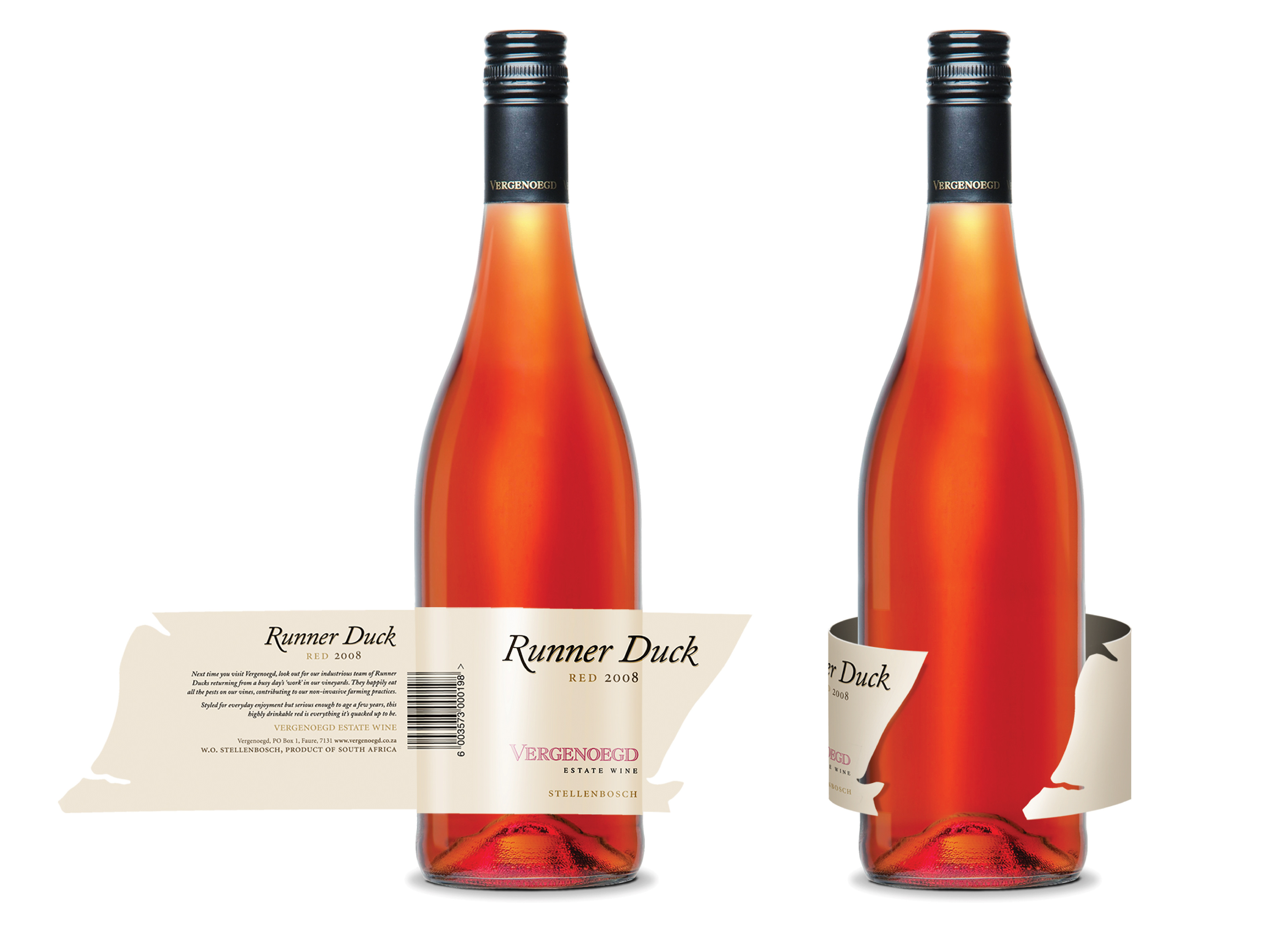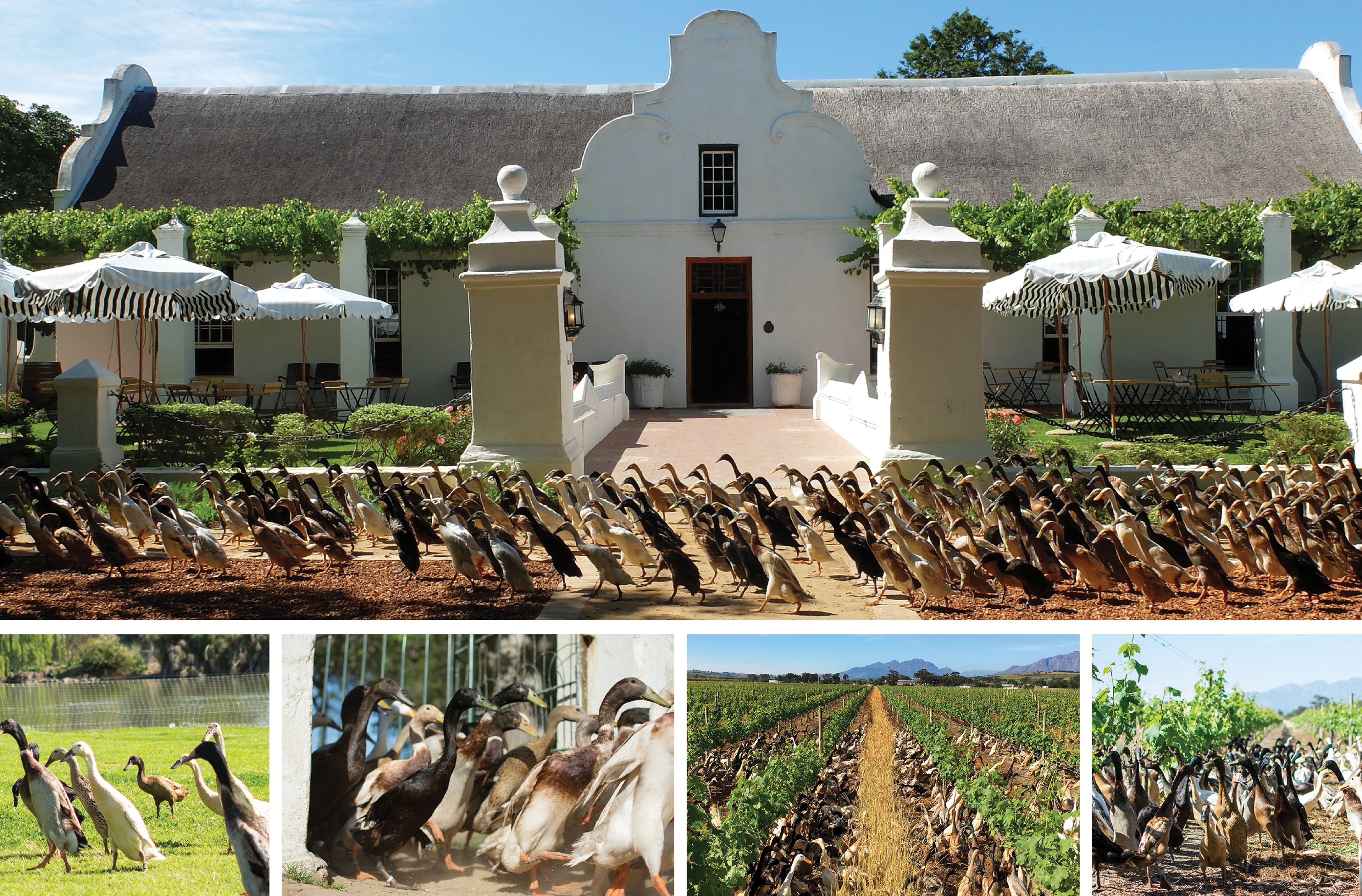 AWARDS:
Loerie Awards Finalist
UPM Raflatac Award
Wine Label Awards Finalist