The SANCCOB poster series has been designed to alert the public to the rapid decline of the African Penguin population and SANCCOB's efforts to save the species. The campaign encourages people to see the problem before it becomes critical. Each execution calls the viewer's visual perception into question with the line "See the reality before it's too late" and a call-to-action to help save them by adopting a penguin at SANCCOB. The stark monochromatic designs echoe the penguins themselves. The posters were placed in targeted locations such as; doctors' rooms, optometrists, hospitals, shopping centres, schools, beaches and at the SANCCOB Education Centre.

AWARDS: Loerie Awards Finalist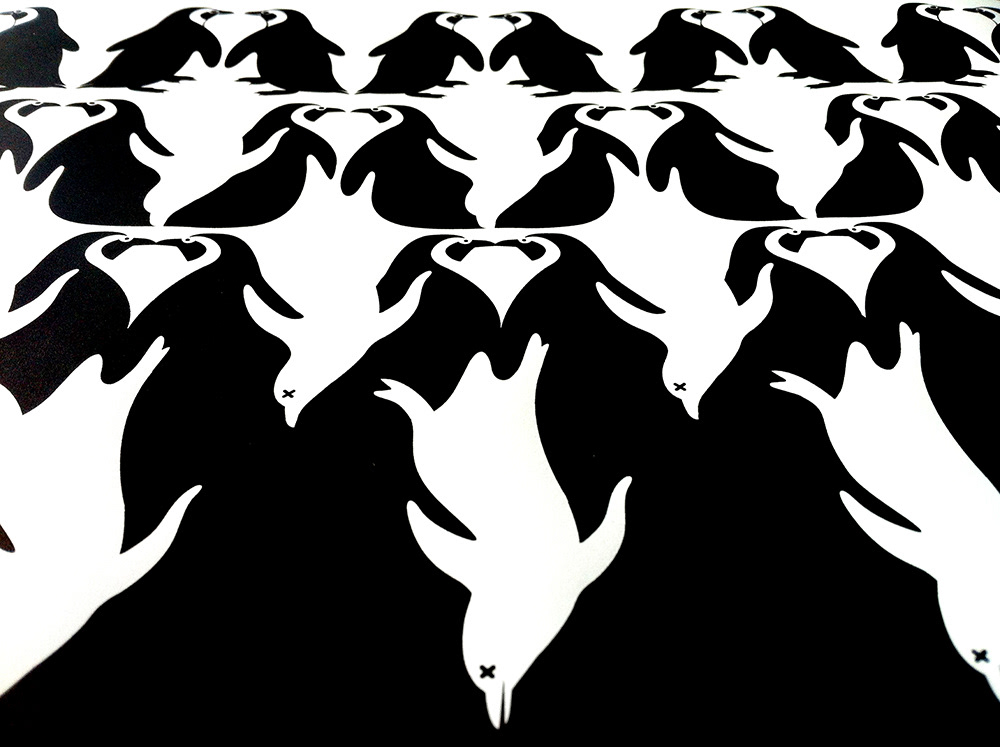 "TIPPING POINT"
The Escher-style poster plays on positive vs. negative space, challenging the viewer to see the transition of the penguins from alive to dead. This is representative of the fact that often it is difficult to recognise a problem at a critical point when a change can still be made.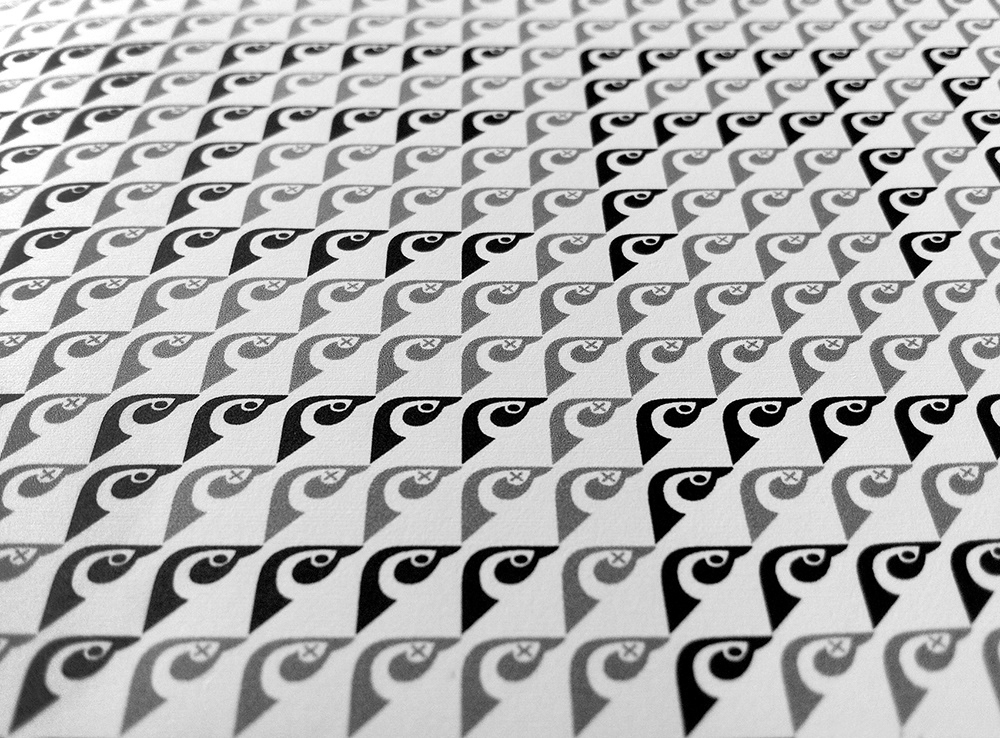 "TAKE A CLOSER LOOK"
This graphic poster contains a hidden headline reading "See the reality before its too late" which can only be seen from a distance. The headline captures the viewer's attention and pulls them in, revealing the ratio of live vs. dead penguins.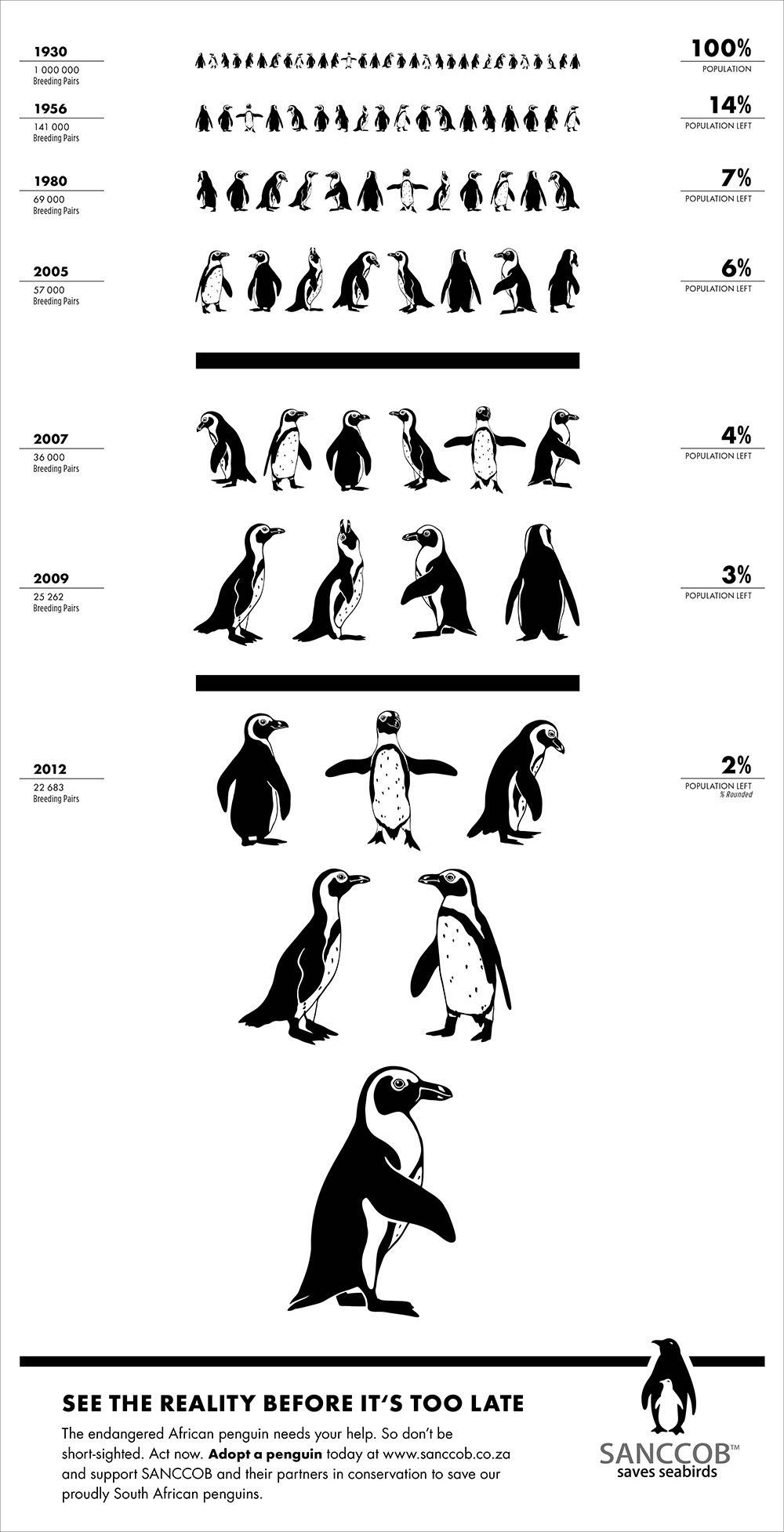 "DON'T BE SHORT-SIGHTED"
This poster takes the form of a reverse "eye test". As the eye travels down the chart, (and corresponding timeline) the steeply declining number of penguins becomes clear, urging the viewer not to be short-sighted about the imminent demise of the species and adopt a penguin. 
Creative Director: Andrew Hofmeyr
Art Director: Jade Eccles
Graphic Designer: Tessa Kleingeld
Copywriter: Caitlin Cloete
Illustrators: Tessa Kleingeld, Elise Wessels