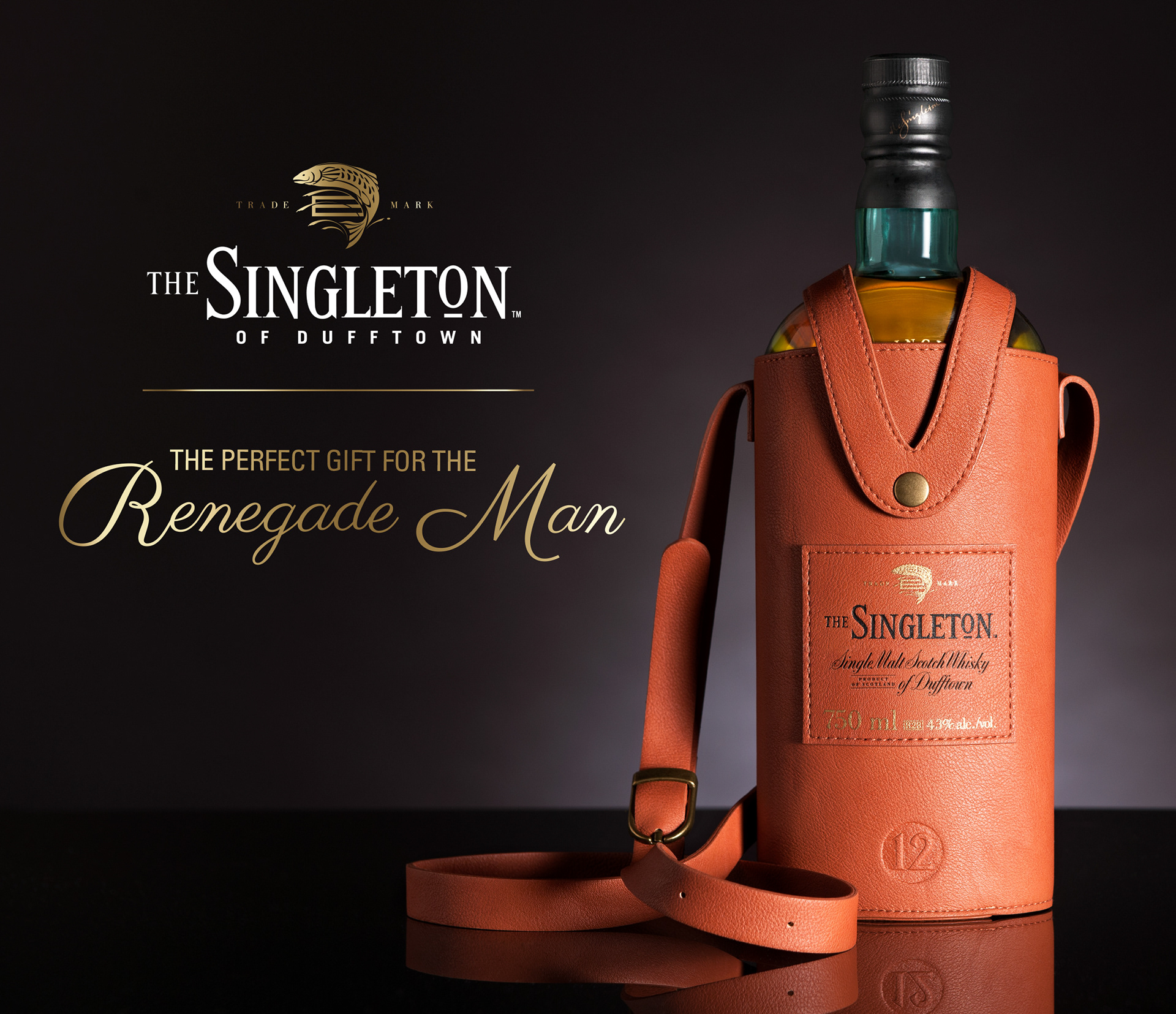 To create a festive season gifting solution that would disrupt brand-loyal whisky drinkers in store and get them to upgrade to Singleton.
The perfect gift for the renegade man – A limited edition, stylish pouch which snugly fits our unique hip flask shaped bottle. Faux-leather and detailed stitching, along with subtle foiling and embossing, pre-empt the craft of the label and superiority of the liquid.
Centuries ago the shoulder sling pouch would have accompanied the founders down to the distillery's water for a bout of fly fishing. Today it allows Singleton to be mobile; venturing to where it's never gone before - summer shisa nyamas, music festivals and rooftop sunsets.

With the pouch made specifically to the shape of the Singleton bottle, it promoted repeat purchase. Our limited edition pack sold out over the festive season and is being used again for the second year running.